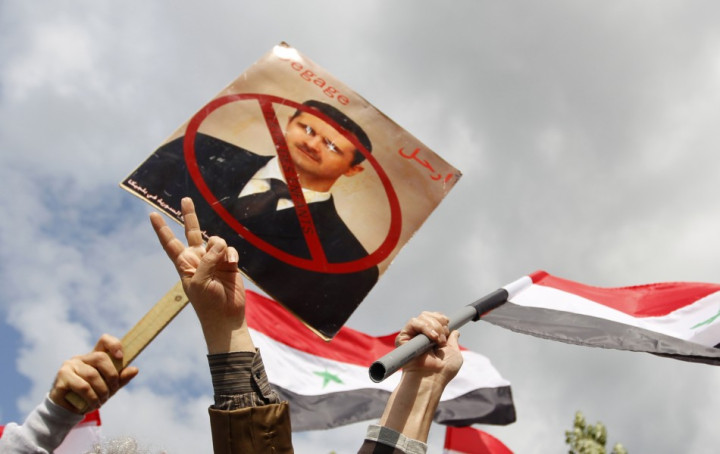 Human Rights Watch has issued a report documenting claims of torture and unlawful killings in the city of Homs, a key focus point for anti-government demonstrators in Syria.
"Homs is a microcosm of the Syrian government's brutality [against protesters]," says Middle East director of HRW Sarah Leah, on launching the report.
The report, entitled "We Live as War", accuses the regime of President Bashar al-Assad of perpetrating "crimes against humanity", and urges the Arab league to re-consider Syria's membership in light of this year's crackdown.
"The systematic nature of abuses against civilians in Homes by Syrian government forces, including torture and unlawful killings, indicate that crimes against humanity have been committed," said the U.S.-based group.
The UN estimates that at least 3,500 people have been killed in the popular uprisings against the Assad regime in Syria over the past few months.
The government blames the unrest on armed gangs and insurgents.
Violence in Syria continues to be a daily occurence, despite Assad agreeing to an Arab League deal on Nov. 2 to withdraw all military presence from Syrian towns and end the brutal crackdown on portesters. Critics say the deal was meaningless, and only the day after making the agreement, pro-Assad tanks killed 4 people in Homs.
As well as calling on the Arab league to "suspend Syria... if the Syrian government continues to carry out attacks against civilians," the report also asks the United Nations Security Council to impose an arms embargo and to refer Syria to the International Criminal Court (ICC).
"Human Rights Watch believes that in the current situation the ICC is the forum most capable of effectively investigating and prosecuting those bearing most responsibility for any crimes committed and offering accountability to the Syrian people," the report concludes.