Around 27 people, including five children, were killed in air strikes in Syria's northwestern province of Idlib on Sunday (12 June), the Syrian Observatory for Human Rights said. It is not clear if the war planes that carried out the air strikes are Syrian or Russian, the Britain-based monitor said.
"There were regime and allied Russian warplanes flying in the area today. But we do not know yet which planes had carried out the strikes," Rami Abdel Rahman, the head of the monitor told DPA news agency, as reported by Al Jazeera .
The death toll is expected to rise because of the number of people injured, the Observatory said. The places hit include a vegetable market.
In a separate instance of aerial bombardment, six people were killed in the town of Maarat al-Numan, which lies about 30km south of Idlib city.
The rebel held city and province of Idlib is home to a coalition of groups, including al Qaeda-affiliated al-Nusra Front.
In May, Russian air strikes in Idlib left around 23 dead, in what was termed by the Observatory as the "heaviest bombardment" since a ceasefire was agreed upon in February. Moscow supplied warplanes to the Syrian regime in 2015 to support President Bashar al-Assad against the rebels who are seeking an end to his rule. Russia also supports Syrian forces loyal to Assad in their fight against Islamic State (Isis) further east.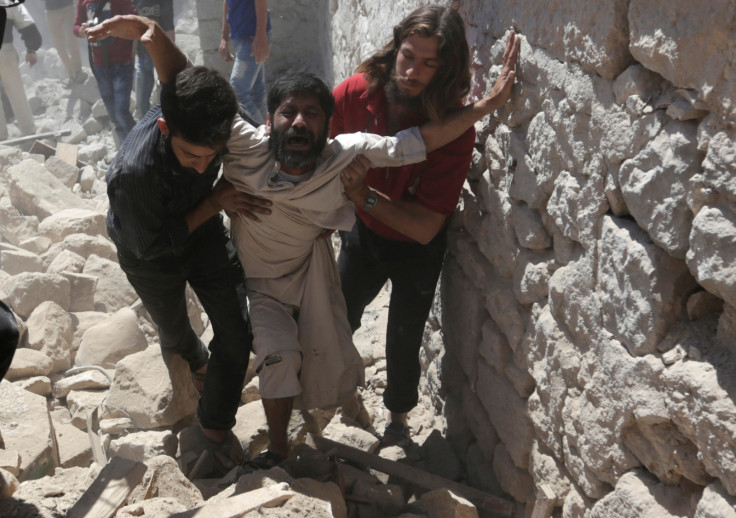 The Syrian civil war started in March 2011 with peaceful protests and soon blew into a sectarian war with government forces and rebels fighting to take control of various areas across the country.
A February ceasefire enforced by the US and Russia, excluding al Qaeda and IS (Daesh), took hold in the west of the country but quickly began to unravel. At least 250,000 people have been killed so far in the civil war, while millions have been forced to flee their homes.