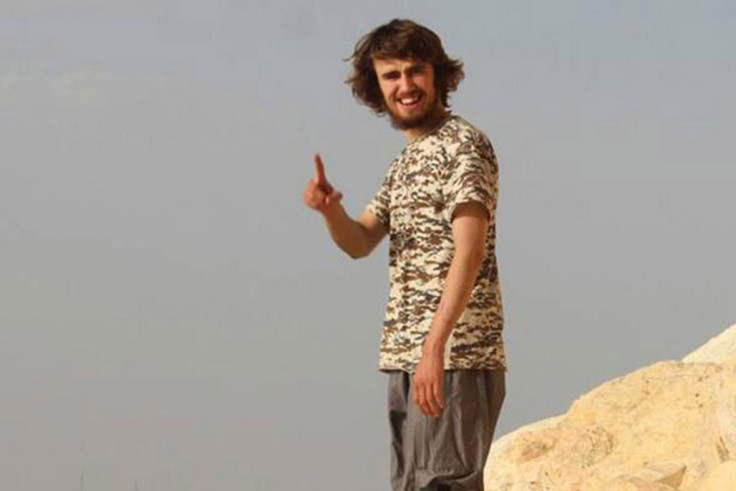 The parents of a suspected British Islamic convert, dubbed as 'Jihadi Jack,' have been remanded in custody ahead of a trial. They are facing terrorism charges for allegedly sending money to their son in Syria, who is believed to have joined the Islamic State (Isis).
Fifty-five-year-old John Letts and Sally Lane, 54, from Oxford pleaded not guilty to charges filed against them under the Terrorism Act 2000. They were accused of sending more than £1,700 to their son, Jack Letts. The police had warned them thrice against transferring money.
The couple, who are organic farmers, reportedly transferred £223 in September, £1,000 in December 2015 and £500 in January this year.
Westminster Magistrates' Court district judge Emma Arbuthnot remanded both of them in custody on 9 June until the next hearing, which is set for 23 June at the Old Bailey. The parents spoke at the court only to confirm their names and pleaded not guilty. If they are convicted, they could face a jail term of up to 14 years, the Daily Mirror reported.
Prosecutor Kathryn Selby said: "This case involved repeated sending or attempts to send money to Ms Lane and Mr Lett's son in Raqqa in Syria which is under Daesh (IS) control. He is believed to be at the very least linked to terrorism. They were told by the police on three separate occasions that this was not permitted."
In an interview with Channel 4 News in February, Letts, father of the converted British man in Syria, said: "I think it's crazy that we can't send a penny to our ill son to help him because we'll be seen as supporting terrorism. Your child is about to fall off a cliff, and they're holding you back even though he's crawling forward to the edge."
Jack was only 18 years when he left his home in 2014. He was a student of Cherwell School in Oxfordshire, and is reported to be the first white Briton to convert to Islam to join IS militants in Syria. He apparently told his parents about his interest in studying Arabic in Kuwait when he left England.
He changed him name and is known as Abu Mohammed, and now lives with an Iraqi wife and a child in war-torn Fallujah, an IS stronghold, in Iraq.
His parents have claimed that he is a victim of misinformation.