Russian air strikes in Syrian city of Idlib leave 23 dead
Russian air strikes on multiple locations in the Syrian city of Idlib have resulted in about 23 deaths so far, with the death toll likely to rise as rescue workers scour through the attack sites.
The workers have been looking for survivors all through the night following the aerial attacks on Monday (30 May) evening. They have reportedly rescued some survivors, including a child, according to a Facebook post of the Civil Defence in Idlib.
The Syrian Observatory for Human Rights termed the air strikes as the heaviest bombardment since a ceasefire was agreed in February. The strikes targeted several locations in the stronghold of Syrian rebels as well as al-Qaeda affiliate Nusra Front. One of the targets was a location close to a hospital, Observatory Director Rami Abdulrahman was quoted by The New York Times as saying. He added that the casualties include seven children. He expected the death toll to rise further.
Russia is supporting Syrian President Bashar al-Assad to regain control of the country by fighting off the rebels who are seeking to end Assad's rule.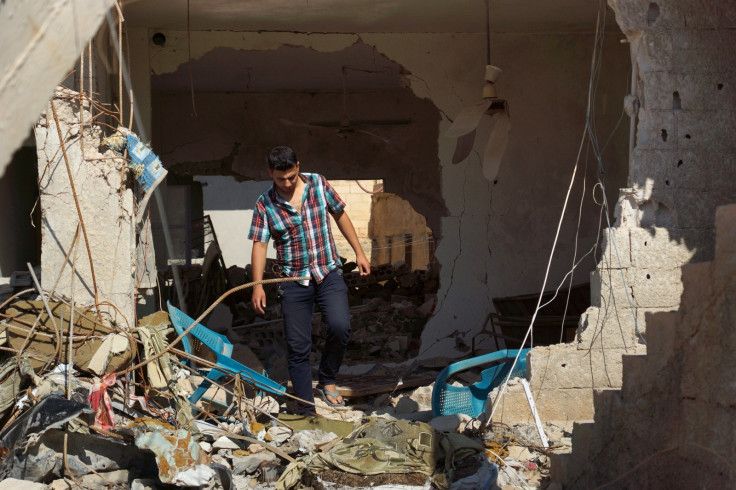 The observatory reported that in the past eight months to 30 May, it has documented the death of 6,340 civilians and fighters from the rebel and Islamic factions – the Jabhat Al-Nusra or Nusra Front and the Islamic State (Isis) – in Russian air strikes. As many as 2,099 of the dead were Syrian citizens of whom 500 were children under the age of 18 and 318 were women over the age of 18. About 2,270 IS members and 1,971 Nusra Front militants and other rebel group members have also been killed.
© Copyright IBTimes 2023. All rights reserved.