Armed fighters are stealing British food parcels destined for starving Syrians, according to the National Audit Office (NAO). Auditors found some of the £1.1bn of aid pledged by UK taxpayers in response to the Syria crisis had been targeted by militants, with £70,000 worth of items stolen in just one raid.
The NAO, which is responsible for monitoring Whitehall department spending, said changing frontlines in the conflict in Syria had made it difficult for aid convoys to know which passages were safe.
In a report published on Thursday (21 January), the NAO said UK aid partners "have on occasions experienced aid diversion due to armed groups". It added: "The items that are stolen by these groups vary, but food baskets are particularly targeted. The Department for International Development (DfID) and its partners take several precautions to minimise the risk of theft, but these are not always successful in light of changing frontlines.
"The Department assesses that the losses are well within its risk appetite for Syria, which is high due to the inherent challenges of responding on a large humanitarian scale in a warzone where humanitarian access is not recognised by all parties to the conflict."
The UK government has funded some 20 million food rations as part of what has become the country's biggest ever response to a humanitarian crisis.
The report did not reveal whether the armed groups stealing the food parcels were fighters from the Islamic State (Isis). In February 2015, the UN spoke of its alarm after seeing images of its own Syrian aid being distributed from boxes bearing the Isis emblem.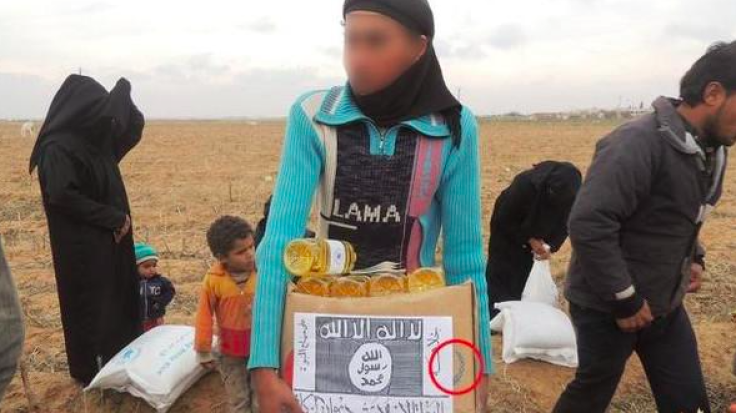 The NAO also reported UK aid work in Syria had been targeted by what it classes as "fraud", with 16 incidents in 2014/15 resulting in total unrecovered losses of £150,000. The largest single loss was when non-food items from a warehouse in northern Syria were stolen, costing the government £70,000.
The NAO said UK spending on humanitarian interventions across the world had almost trebled between 2010 and 2015 to more than £1bn per year. Since 2011, DfId has responded to 32 crises, including in Syria, Yemen, Nepal, the Horn of Africa, and Sierra Leone.
The NAO warned the aid budget risked being strained because the UK was being drawn into more and more protracted crises. It said the government "does not have a comprehensive set of criteria which underpin whether, and then when and how, to exit from crises".
Its report also found the UK's reaction to events in the Middle East had been hampered because it "did not have a local presence to support its response". In one case, aid work suffered delays because DfID's team was unable to access basic equipment like a printer when it first arrived in Lebanon to set up a base of operations. It also saw efforts to recruit a deputy head in Lebanon take nine months.
A DfID spokesman said: "Working in conflict-affected countries carries inherent risk but we do not tolerate any misuse of aid. As with all our work, we apply the most rigorous checks to ensure our aid reaches those who need it and achieves the very best value for taxpayers' money.
"As the number of complex and protracted crises continues to rise, our work in some of the most dangerous places is not only saving lives but also benefitting Britain by building greater stability and security overseas."