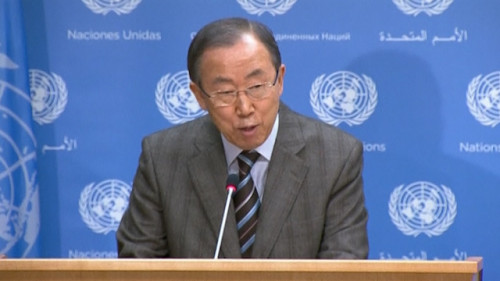 A plane carrying a delegation to the Geneva 2 peace talks in Switzerland was \"prevented from refuelling\" after it landed at Athens airport, it has been claimed.
Syrian state television announced that the aircraft was given permission to go through Greek airspace and land in Athens for refuelling but that aircraft authorities refused when it was on the ground.
The Syrian government said that its delegation to the international peace conference had been delayed by three hours.
A Greek foreign ministry spokesman denied the Syrian claims.
\"The matter has been settled. There was a slight delay on procedural grounds,\" Konstantinos Koutras told Reuters.
The development came after the UN decided to pull its last-minute offer to Iran to attend the conference after it caused an international outrage. Iran has been Assad\'s main regional ally and the Syrian opposition threatened to walk out of the talks over the invitation by UN chief Ban Ki-moon.
The move also enraged historic enemy Saudi Arabia, which said that Iran was not eligible to attend.
Ban backtracked and withdrew the invitation less than 24 hours after issuing it.
Russia\'s foreign minister, Sergei Lavrov, said the U-turn was a mistake but not a catastrophe.
The controversy over Iran\'s participation in the talks reflected deep differences over Syria between the US and Russia, which has been a key ally of the Assade regime and has continued to supply it with weapons throughout the civil war in which more than 130,000 people have died.