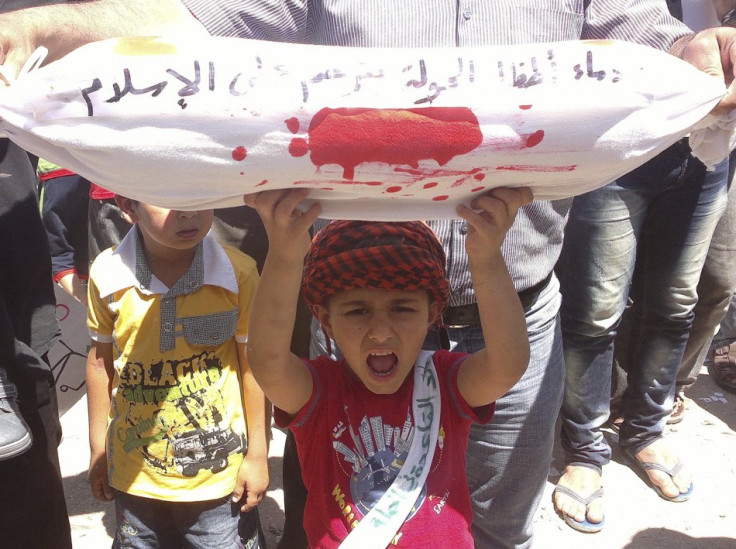 Syria expelled diplomats from 17 western nations on Tuesday in retaliation for the expulsion of Syrian diplomats from these nations following the Houla massacre.
British ambassador Simon Collis and US envoy Robert Ford are among those who were declared "persona non grata" by the Syrian government and were asked to leave the country immediately. Some of the others in the list include diplomats of Canada, France, Turkey, Belgium, Bulgaria, France, Germany, Italy, Spain and Switzerland.
"Some countries have recently informed the heads of our diplomatic missions and members of our embassies that they are unwelcome at these countries. In response; the Syrian Arab Republic decided to apply the same actions immediately for these countries envoys into Syria," said the Foreign and Expatriate Ministry in a statement.
On 29 May, 11 nations unanimously decided to expel the Syrian diplomats from their respective countries in an effort to put more pressure on the Assad regime following the Houla massacre. Over a hundred civilians, including women and children were killed in Houla on 25 May, suspected to be by Assad loyalists.
Meanwhile, the Assad government has agreed to allow international aid agencies to extend help and aid to the people from their field offices in Dara'a, Homs, Idlib and Deir al-Zour.
"The government still believes in the importance of dialogue based on principles of equality and mutual respect and is willing to re-start diplomatic discussions. We hope the countries that initiated these steps will adopt those principles, which would allow relations to return to normal again," said the foreign ministry statement.
"Whether this is a breakthrough or not will be apparent in the next few days," the New York Times reported, quoting John Ging, director of operations for the United Nations Office for the Coordination of Humanitarian Affairs, in Geneva as saying.
"Freedom of movement, unimpeded access for humanitarian action within Syria is what it's all about now. The good faith of the Syrian government will be tested today, tomorrow and every day," he added.
Earlier, Syrian President Bashar al-Assad blamed outside forces for the crisis in Syria. In his first parliament address since the Houla massacre, he said Syria was facing conspiracy of sedition, division and destruction of homeland.
"At this time, we are facing a war from abroad. Dealing with it is different from dealing with people from inside," Assad told parliament.
Meanwhile, Russian President Vladimir Putin and his Chinese counterpart Hu Jintao stuck to their previous positions on Syria, of continued support to the UN-Arab League sponsored peace plan.
Putin arrived in Beijing on Tuesday on a three-day visit.
However, Syrian rebels ruled out sticking to the peace plan as the government showed no respect to it which originally took place in mid-April.
Clashes continued between Assad forces and Syrian rebels on Tuesday which left nearly a dozen soldiers dead in western Latakia province, an Alawite sect stronghold.
Syrian rebels claimed they have killed over 100 soldiers since Saturday and several government defectors have joined them since the Houla massacre.
Meanwhile, activists fear these developments will lead to more retaliatory action from the Shahiba militia.