Syria: Fact-finding mission identifies effects of sarin gas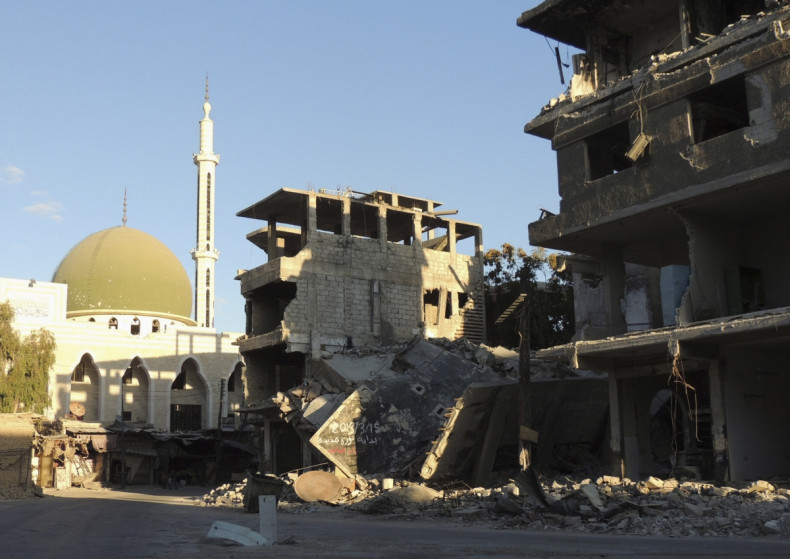 The Organization for the Prohibition of Chemical Weapons (OPCW), the global agency that conducted a fact-finding mission in Syria, has found the effects of sarin and sarin-like chemical among people living in certain parts of Syria. The findings were part of its latest monthly report on Syria by OPCW chief Ahmet Uzumcu.
The mission was organised after the Syrian government accused opposition rebels of using chemical weapons in 11 attacks. UN Secretary-General Ban Ki-moon attached the report in his 29 December letter to the 15-nation Security Council.
"In one instance, analysis of some blood samples indicates that individuals were at some point exposed to sarin or a sarin-like substance," Uzumcu said. "Further investigation would be necessary to determine when or under what circumstances such exposure might have occurred."
He stated that the source of the chemical was unclear and that OPCW "did not come across evidence that would shed more light on the specific nature or source of the exposure."
President Bashar al-Assad's government has accused rebel forces of using the potent nerve agent as they bid to topple his regime. However, Western officials claimed it was unlikely that the opposition fighters were capable of using sarin gas.
In 2013, Syria agreed to destroy its chemical arms and dissolved its related weapons programme following a sarin attack near Damascus in which hundreds of people died. It also struck a deal with Russia and the US after America threatened air strikes.
On 4 January, OPCW said it had completed destruction of all the chemical arms declared by Syria. "This process closes an important chapter in the elimination of Syria's chemical weapon programme as we continue efforts to clarify Syria's declaration and address ongoing use of toxic chemicals as weapons in that country," Uzumcu stated.