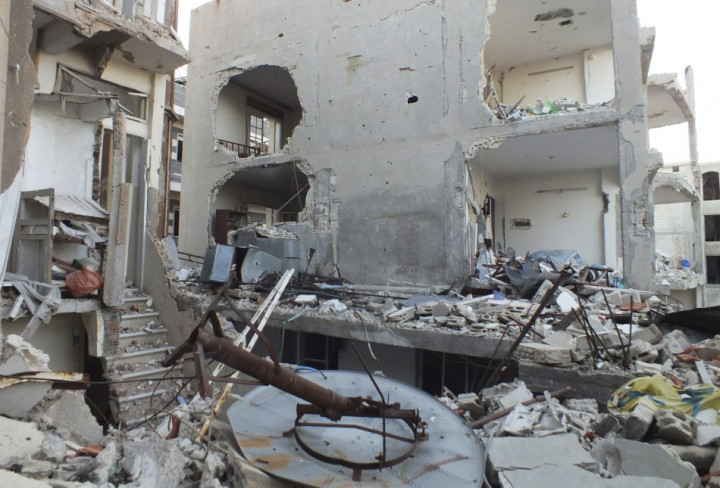 The United Nations Human Rights Council (UNHRC) is due to hold emergency talks over the fighting raging in the key Syrian town of Qusair in Homs province.
The town has been witnessing relentless violence in recent weeks, as fighters from Lebanon-based Shiite militant group Hezbollah have also joined President Bashar al-Assad's forces.
The UN body will consider passing resolutions condemning the participation of foreign militants in the conflict.
UN human rights commissioner Navi Pillay has said the violence in Syria is reaching "horrific dimensions" and stressed the need for access for UN agencies inside the country.
The draft resolution, which was presented a day earlier, said the international body "condemns the intervention of foreign combatants fighting on behalf of the Syrian regime in al-Qusair."
However, the decisions taken by the council are not binding - unlike those of the UN Security Council - and will not have much impact. But the latest move by the UN's top rights body is aimed at stopping the fighting in Qusair.
Hezbollah is believed to have sent more than 1,500 fighters to carry out attacks on Syrian rebels.
Meanwhile the Free Syrian Army (FSA), the main opposition group fighting against Assad, has issued a 24-hour ultimatum to Hezbollah combatants.
"If the attacks of Hezbollah [on] Syrian territory do not stop within 24 hours, we will take all measures to hunt Hezbollah, even in hell. I will no longer be bound by any commitments I made if a decision to stop the attacks... is not taken and implemented," Brigadier General Salim Idris, who is presently the chief of staff of the Supreme Military Council of the FSA, said in an interview with al-Arabiya.
Alongside the UN efforts, Moscow, a close ally of Assad's regime, insists that Iran should also be part of the proposed Syria conference. Hezbollah has long been perceived as the long arm of Syria.
"The issue of Iran is key for us. Iran, without question, is one of the most important nations. We must get clarity about the participants. And this concerns not only the Syrians that will represent the various levels of society, but also the foreign players," Sergei Lavrov, Russia's foreign minister said.