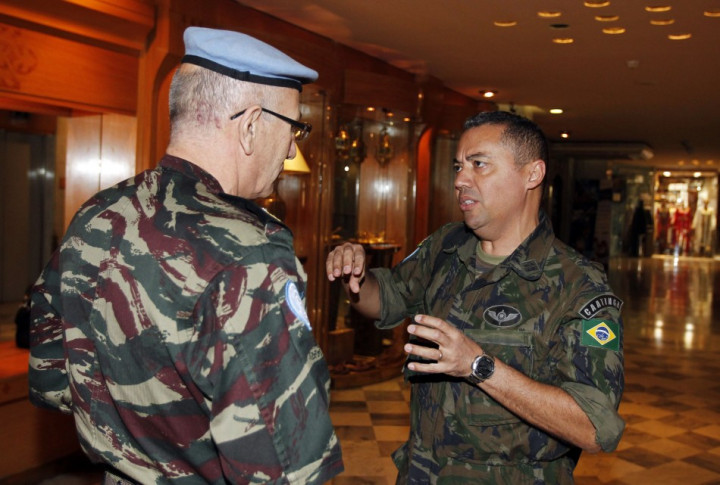 The 78-year-old Algerian diplomat Lakhdar Brahimi has been appointed UN special envoy for the crisis in Syria. The new joint special representative of the UN and the Arab League, who is expected to assume control on 31 August, takes over from Kofi Annan.
Annan quit as special envoy in exasperation when it became clear that neither Syrian President Bashar al-Assad nor the rebels were in any mood to lay down their weapons.
"The Secretary-General appreciates Mr Brahimi's willingness to bring his considerable talents and experience to this crucial task for which he will need, and rightly expects, the strong, clear and unified support of the international community, including the Security Council," a UN spokesperson told a press conference.
The spokesperson said diplomacy to promote a peaceful resolution of the Syrian conflict remains the top priority.
World leaders have welcomed Brahimi's appointment, saying it may signal a fresh approach to ending the Syrian conflict.
"My message to special envoy Brahimi is simple - the United States stands ready to support you and secure a lasting peace that upholds the legitimate aspirations for a representative government of the people of Syria. And to the Syrian people: you are not alone. The international community remains fully committed to a Syrian-led political transition leading to a pluralistic political system representing the will of the people," said US Secretary of State Hillary Clinton.
China, which backs the Assad regime, was one of the first countries to welcome the appointment, vowing to cooperate with Brahimi.
The new UN man now faces a situation where UN monitors have abandoned their mission because Assad and the rebels are firmly on the "path of war".
The rebels are trying to capture key locations in Aleppo. They have already reportedly taken the airport in Syria's largest city, threatening a strategic move against the regime. Huge explosions have also rocked the capital Damascus.