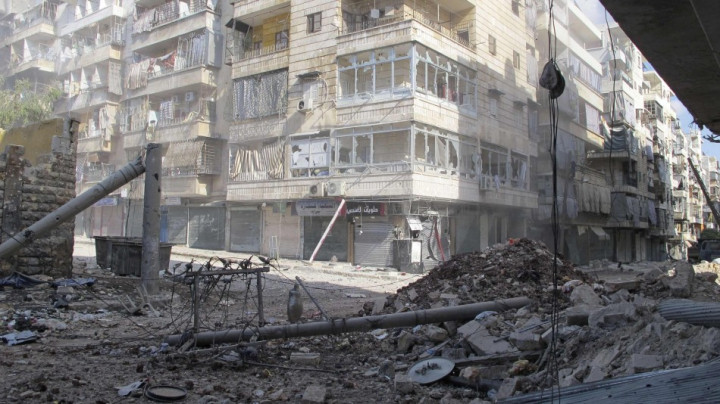 Forces loyal to Syria's President Bashar al-Assad have launched coordinated attacks in Aleppo to crush rebels.
Assad's troops pressed ahead with one of their strongest ground attacks in recent days, pushing the rebels on to the back foot with sustained shelling and bombing destroying scores of buildings.
State television claimed that pro-government forces regained control of Aleppo and said arms and ammunition had been seized after several "terrorists" (rebels) were killed.
Many checkpoints previously controlled by the rebels were abandoned. Opposition groups conceded they were struggling to fight against the better-equipped government troops in Aleppo.
Syrian forces were trying to recapture the strategically important district of Salaheddine - a gateway for reinforcements from the south if reclaimed.
According to the Syrian Observatory for Human Rights, 300 people have been killed in a few days.
"The bodies were under the rubble. Some were cut in half and parts of them had been blown on to neighbours' roofs," Aleppo resident Mohammed Zakkour told the Associated Press.
Many Aleppo residents had received text messages on their mobile phones asking them to cooperate with the Syrian regime, according to the New York Times. "Dear brothers, informing about terrorists means you are saving yourself and your family," said the message.
Syria's key ally, Iran, was preparing a diplomatic conference in Tehran on 9 August. The participants have not been named.
A Western diplomat said: "[Iran's] support for Assad's regime is hardly compatible with a genuine attempt at conciliation between the parties."