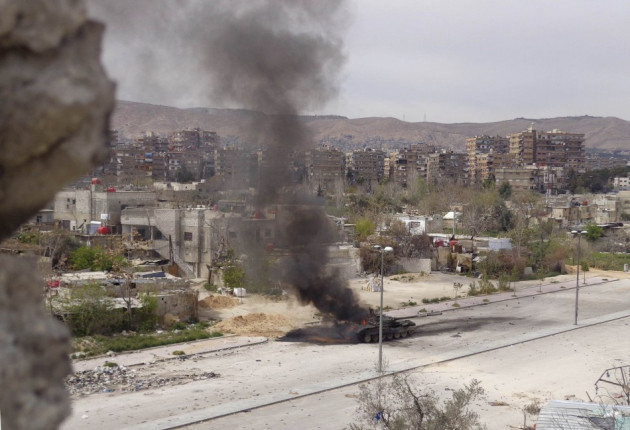 Several rockets allegedly fired from Syrian jets have struck villages in northeastern Lebanon, according to local reports.
A number of villages, including Al-Qasr and Hermel, have come under attack just days after a similar cross-border bombardment was launched from Damascus, sparking international condemnation.
Bashar al-Assad's regime in Syria launched an aerial bombardment on Lebanese territories over the weekend, sparking condemnation from the US.
The bombardments are reported to be a response to increasing cross-border incursions from Lebanese militants to assist the rebels fighting Assad's troops.
Last week, Damascus warned Lebanon about the incursions, saying Assad's forces were not attacking "concentrations of armed gangs inside Lebanese territory in order to prevent them from crossing into Syrian territory. But this will not last indefinitely."
The US has condemned the latest Syrian attack saying: "We can confirm ... that regime jets and helicopters did fire rockets into northern Lebanon, impacting Wadi al-Khayl, near the border town of Arsal."