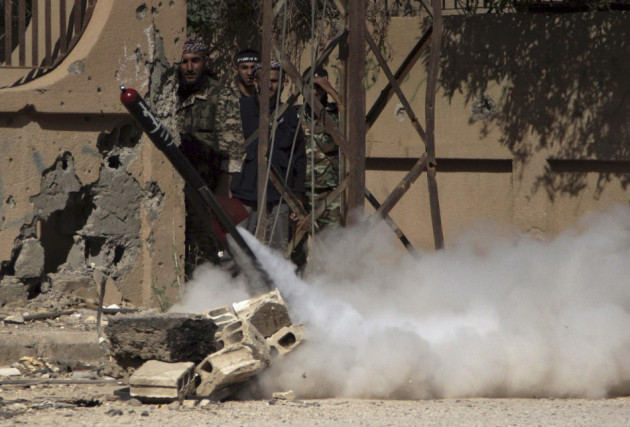 The US has censured Russia over its arms shipment to Syria as a serious diplomatic row between the two countries looms over the capture and naming of an alleged top CIA operative in Moscow.
Moscow recently supplied sophisticated anti-missile systems to Syrian President Bashar al-Assad's regime, which has been battling rebel forces for two years. The move is likely to shift the conflict in Assad's favour.
The US said the weapons, which Russia claims fulfilled a previously signed contract, will "embolden the regime and prolong the suffering".
The uprising-turned-civil war has already claimed 80,000 lives and forced more than 1.5 million people to flee the country, according to UN figures. The real figure is thought to be much higher.
Washington's criticism comes at a time when a deeper diplomatic row with Moscow appears to be brewing.
Russian Federal Security Service (FSB) officials have revealed the name of an alleged CIA chief working in Russia. The names of agents working for intelligence agencies are usually not revealed by any country.
The action is seen as a clear indicator that US-Russia ties are in danger of returning to the mutual mistrust of the cold war era.
The FSB claims that the American agent, who worked as third secretary in the political department of the US embassy in Moscow, had "crossed the line", forcing Russia to resort to extreme measures.
Ryan Fogle has been detained in Moscow for allegedly attempting to recruit Russian intelligence agents. An FSB official revealed the alleged US agent's name on Russia's state television.
"It's almost as if the Russians are inviting the Americans to respond, but as it is they seem to have Washington off balance," Mark Galeotti, an expert on Russian security services at New York University, told Moscow-based RIA Novosti.
Although Russia and the US had pledged to work together on Syria and the investigation into the Boston Marathon blasts, the latest move could seriously damage relations between the two countries.
"It's very situational, and the fact that you and I and the public don't know what occasioned the takedown of Fogle means we don't know what the signal [from Russia] was. That makes it doubly hard to know the signal of this latest development is. It sort of deepens the mystery," Peter Earnest, who was with the CIA for 35 years, told Russia's state-run news agency.
The US State Department and the CIA have not yet officially responded to Russia's actions.