A photograph of an eight-year-old boy, holding an assault rifle and smoking a cigarette, has brought into sharp focus the plight young children in war-torn Syria. The West Asian country has been ravaged by a civil war that started two years ago and the armed conflict's biggest victims are innocent children.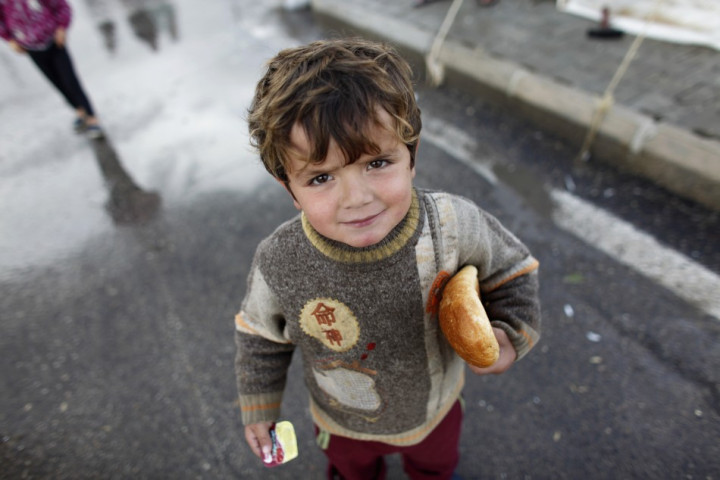 The photograph in question shows a young boy, identified as Ahmed and believed to be the son of a rebel fighter, and was taken in the city of Aleppo, where the fighting between the government and the rebels is fiercest. The image was taken by American-born photojournalist Sebastiano Tomada Piccolomini and is a bone-chilling reminder of the brutal realities of war.
Bloody Death of Childhood
It isn't just Ahmed whose fate will haunt all peace-loving people. Mohamed Asaf, 12, is another whose youth has been cruelly taken away. German film maker Marcel Mettelsiefen spoke to Asaf in a medical clinic in Aleppo, where the young boy braved tides of blood to try and save the life of a girl only a little younger than him.
"In the beginning, when I saw blood, I would shiver and be frightened but now I see blood as water I don't have any problem when I see it," Asaf told Mettelsiefen.
IB Times UK earlier reported on statistics released by a UK-base charity, Save The Children, which suggested that nearly two million children were affected by the civil war. The charity's report said victims were often brutally tortured and recruited as human shields.
Syrian children were described as "forgotten victims- facing death, trauma and suffering, and deprived of basic humanitarian aid" and the charity said Syria caused a "collapse in childhood".
Samantha Cameron's Visit
In a recent visit to the country, Samantha Cameron, the wife of Prime Minister David Cameron, warned President Bashar al-Assad's regime of destroying their children and their future. She described her visit to Syria as "harrowing", after visiting a clinic for new mothers and pregnant refugees.
In the country as an ambassador for Save The Children, she said: "As a mother, it is horrifying to hear the harrowing stories from the children I met today. No child should ever experience what they have. With every day that passes, more children and parents are being killed, more innocent childhoods are being smashed to pieces."
Visit Piccolomini's Web site for more pictures of war in Syria.
[Courtesy: journeymanpictures/YouTube]