Syrian Rebels Demand 1,000-Hostage Swap to Free Kidnapped Nuns
Free Qalamoun took hostages from Maaloula convent as bargaining chip for release of Assad prisoners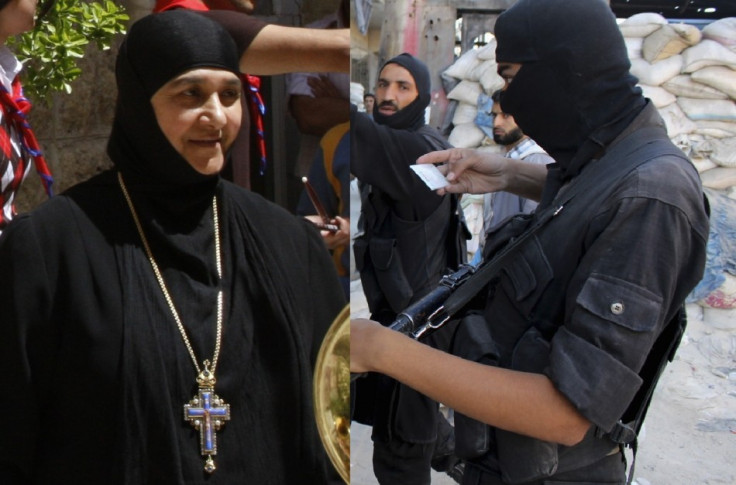 A Syrian rebel group calling themselves "Free Qalamoun" has claimed responsibility for the kidnapping of 12 nuns in Maaloula, and demanded the release of 1,000 female prisoners of the Assad government, in exchange for their hostages.
The unfortunate nuns were kidnapped from St Tecla Orthodox monastery in the predominantly Christian town of Maaloula, a major tourist attraction and a pilgrimage site for Christians and Muslims alike before the war.
Rebel spokesman Mohannad Abu al-Fidaa said the nuns "will not be released until several demands have been implemented, most importantly, the release of 1,000 Syrian women held in regime prisons".
The report could not be independently verified.
The Syrian regime and other state-run news organisations called the episode a kidnapping and said that "terrorists" - the name given by Assad media to rebels - had taken the nuns and sabotaged the churches.
However, opposition forces said that the nuns were rescued during the battle to conquer Maaloula, which was captured by rebel groups, including the al-Qaida-linked Jabhat al-Nusra.
The opposition said that they decided to evacuate the nuns trapped inside the convent for their own safety and that they were moved to nearby rebel-held town of Yabrud.
Mother superior of the Saidnaya convent, Febronia Nabhan, seemed to confirm the report, according to Middle East Monitor.
Nabhan allegedly received a call from the nuns' Mother superior Pelagia Sayyaf, who told her they were all "fine and safe".
According to their telephone conversation, "she and the 11 other nuns, accompanied by three young maids, were comfortably installed in a house in Yabrud and no one was bothering them," Nabhan said.
An official at the Greek Orthodox Patriarchate in Damascus said the nuns were safe but would not comment on which group had taken them, according to Reuters.
Pope Francis called for prayers for the nuns, during the general audience at the Vatican: "I invite everyone to pray for the sisters of the Greek Orthodox monastery of St Tecla in Maaloula, Syria, who were taken by force by armed men two days ago," Francis said. "Let us pray for these nuns, these sisters and for all those who have been abducted during the ongoing conflict. Let us continue to pray and to work together for peace."
In November Francis had voiced his concerns for the safety of Christians living in Syria. His appeal follows that of Syria's Greek Orthodox Patriarch, John Yazigi, who urged kidnappers to release the nuns, adding that some orphans who were in the foster care of the sisters had also been taken hostage.
© Copyright IBTimes 2023. All rights reserved.