Syria: 12 Nuns Abducted by Islamist Rebels in Christian Town of Maaloula
Jihadist fighters with al-Qaida-linked Jabhat al-Nusra among groups that overran pilgrimage site
Islamist rebels have abducted 12 nuns from a convent in the predominantly Christian town Maaloula in southwestern Syria.
Rebel fighters forcibly evacuated the nuns from the Saint Tecla Orthodox convent in the historic town north of Damascus and took them to the nearby rebel-held city of Yabroud, according to reports.
The Apostolic Nuncio to Damascus, Monsignor Mario Zenari told Vatican Radio that the convent was stormed by jihadist rebels and the sisters living there, including the mother superior Pelagia Sayyaf, were taken away.
"I don't know if it is a kidnapping or if they were removed by the rebels because they wanted to have a free hand in the monastery for fighting purposes," Monsignor Zenari said.
"All we can do is to pray for those nuns, pray that those people who have them in their hands treat them well and it is not a kidnapping."
The Syrian Observatory for Human Rights (SOHR) reported that Maaloula has been captured by opposition fighters during a joint attack by several rebel groups including the al-Qaida linked Jabhat al-Nusra.
"Violent clashes are taking place in the outskirts between the rebel factions and the regime forces," SOHR said.
Febronia Nabhan, the mother superior of nearby Christian convent of Saidnaya said she had a phone call with Sayyaf after the kidnapping and the nun told her all the sisters were "fine and safe."
Nabhan said another three women were abducted along with the 12 sisters.
Monsignor Zenari said the convent was one of the last inhabited buildings in Maaloula.
Clashes between Syrian government troops and opposition forces, have forced the majority of residents to flee the historic town, which was a major tourist attraction and a pilgrimage site for Christians and Muslims alike before the war stated in March 2011.
Rebels seized parts of the city in September but were later driven out by government forces.
Christians account for 10% of Syria's population. In November Pope Francis voiced his concerns for the safety of Christians living in Syria.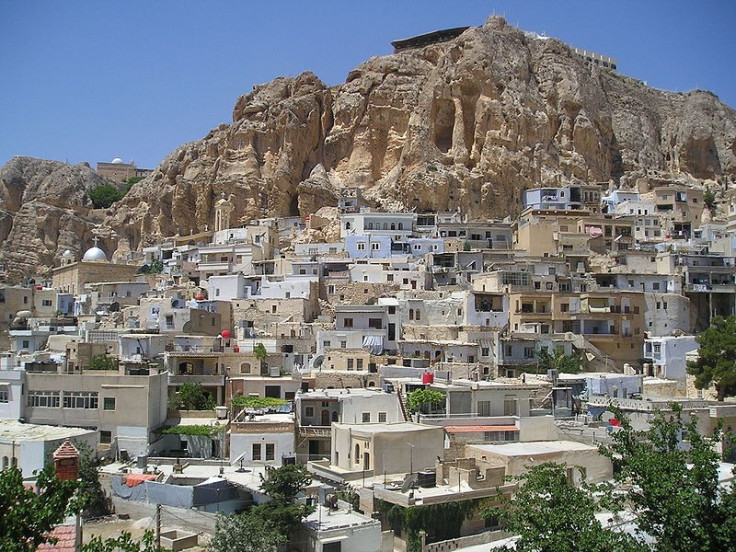 © Copyright IBTimes 2023. All rights reserved.