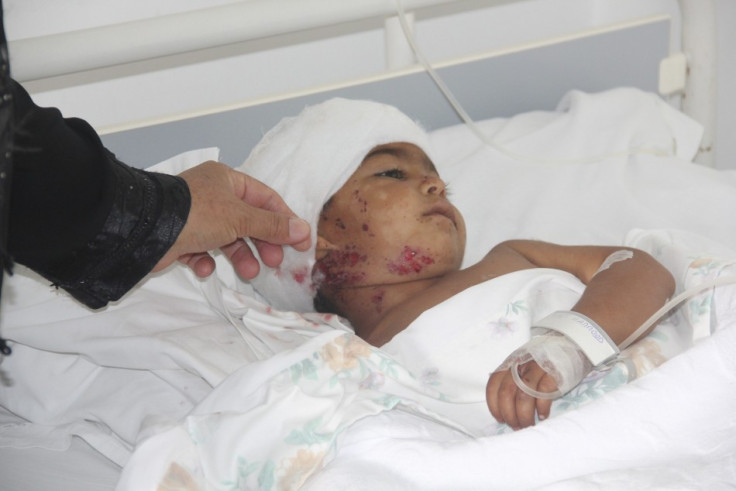 Children and young people in Syria have been subjected to all six forms of UN Security Council-declared "grave violations" along with other human rights abuses, says a new report.
The 24-page report titled Syria, A war on Childhood, and produced by War Child UK , focuses on atrocities against children in the ongoing civil war in Syria.
According to the study, the situation in Syria has disproportionately affected children and young people inside and outside the country, underscoring the need for support for the victims.
"Children and young people have experienced varying forms of all six grave violations, as well as other human rights abuses: any international attempts at redress should involve child protection and child psychologist experts within their missions," says the report.
According to a UN Security Council resolution adopted in 2005, killing and maiming of children, the recruitment or use of child soldiers, attacks on schools and hospitals, rape or other grave sexual violence against children, the abduction of children and the denial of humanitarian access to children are considered to be the six grave violations.
Each of these has been breached in the Syrian conflict, states the report. Previously it was reported that children had been used as human shields and a lot of children were slaughtered.
Both government forces and the rebels fighting against the regime have been blamed for the abuse of children.
While Assad's regime has been accused of detaining, torturing and sexually abusing children, the opposition forces have been charged with using them and failing to protect them while engaging in hostilities in civilian areas, according to the report.
"By the time we see the end of the conflict in Syria it will be clear that children have paid a heavy price for the right to live in peace, go to school, and feel safe in their homes and communities. Children have not been spared and it is particularly alarming the extent to which children have been directly targeted," says the CEO of War Child UK, Rob Williams.
The report also says that the UN-brokered peace plan initiated by special envoy Kofi Annan has failed to protect Syrian children.
Urging the British government to raise the issue at the upcoming G8 summit, the study urges immediate measures to save the children.