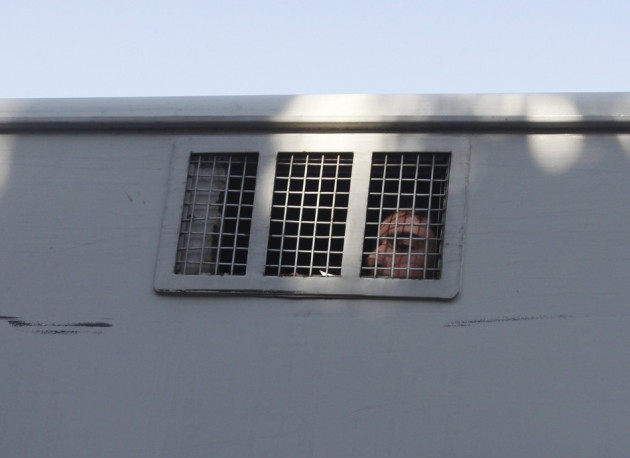 A prominent Syrian writer and dissident has criticised British journalist Robert Fisk, the Independent's veteran Middle East correspondent, for his coverage of the country.
In an interview with the website Ahram Online, Yassin al-Haj Saleh said Fisk "was indoctrinated" by the regime of President Bashar al-Assad in an article he penned about Syria's military prisons.
Saleh, who spent 16 years in a Syrian jail for being part of a "communist pro-democracy group", said Fisk was "just too embedded in the events" of Syria and could not see the wider vision when writing Syria's road from jihad to prison, which was published on 2 September.
According to Saleh, Fisk portrayed the intelligence officers as friendly because they agreed to leave the journalist alone with the prisoners. Saleh wrote: "The detainees are Salafist jihadists, and yet the officer leaves Fisk alone to interview them freely.
"I was jailed for 16 years for minor charges. The imprisonment conditions were worse; no Western or local journalist could ever have visited neither me nor any human rights activists. This applies to everyone who was arrested during the revolution - the thing that Fisk never revealed.
"He visited a prison where all the detainees he met were extremist jihadists who came to Syria from Algeria and Turkey to make big explosions, and when intelligence agencies arrest them, they do not torture them as we may expect. One of them told Fisk that he's fine, and thanks God for that; another one said that he was tortured for only one day," commented Saleh.
Alistair Dawber, foreign editor for the Independent, has responded to Saleh's accusations claiming Fisk "is a reporter giving a honest assessment of what he sees".
"Robert is a journalist with vast experience of the Middle East and of reporting war," he told IBTimes UK. "He is not a propagandist for any regime, rebel army, band of freedom fighters or anyone else, regardless of how individuals view a particular cause."
Saleh, 51, was incarcerated in Syrian prisons between 1980 and 1996. He writes for a number of Arabic newspapers including a weekly column in al-Hayat newspaper.
An active member of the Syrian Communist party, Saleh published two books after his release in 1997, entitled Syria from the Shadow: Glimpses inside the Black Box and Myths of the Others: Criticising Contemporary Islam and Criticising its Criticism.
Al-Ahram, the most widely circulated Egyptian daily newspaper, has been accused of heavy influence and censorship by the Egyptian government which owns a majority stake in the paper and appoints the editors.