Syria: Russia and Turkey in proxy war for city of Azaz as Kurdish fighters advance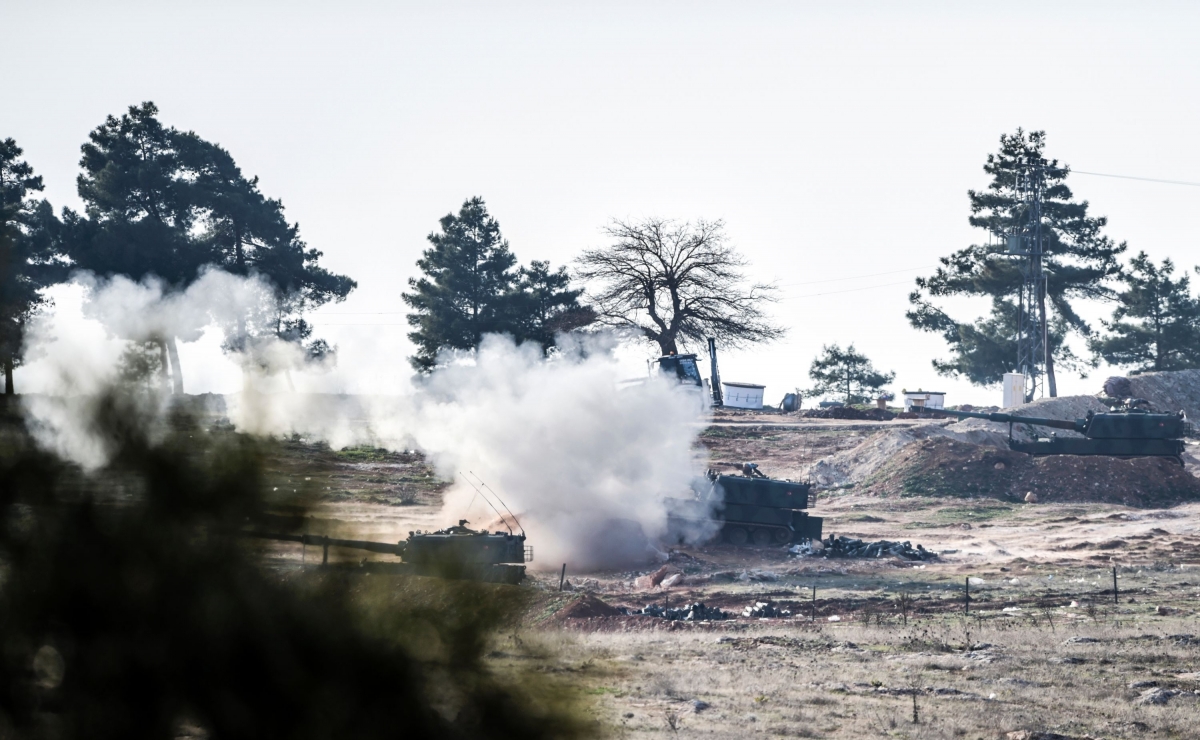 The conflict in northern Syria is quickly spiralling into a proxy war between Russia and Turkey as tensions between the two superpowers escalates amid heavy bombardments and cross-border shelling.
Ankara warned it will not allow the northern city of Azaz fall into the hands of Kurdish militia, which have been advancing on the northern city with the backing of Russian air strikes.
On 15 February, Prime Minister Ahmet Davutoglu said Turkish artillery pounded Kurdish People's Protection Units (YPG) positions in the area from across the border to prevent a possible Kurdish takeover and vowed an even stronger response if the YPG was to make a second attempt.
"YPG elements were forced away from around Azaz. If they approach again they will see the harshest reaction. We will not allow Azaz to fall," he said.
Meanwhile, Russia intensified its air strikes on rebel groups holding Azaz, also hitting a hospital, a gynaecological clinic and a school. At least 14 people were killed and dozens wounded.
Russian rockets were also blamed for the destruction of another hospital run by Doctors Without Borders (MSF) in Maarat al-Numan, a strategic city located on a main road connecting Homs and Aleppo. Up to nine people were feared dead.
Earlier, the Syrian regime claimed in a letter to the UN that about 100 gunmen believed to be "Turkish soldiers or Turkish mercenaries" had crossed into Syria, something Ankara has denied.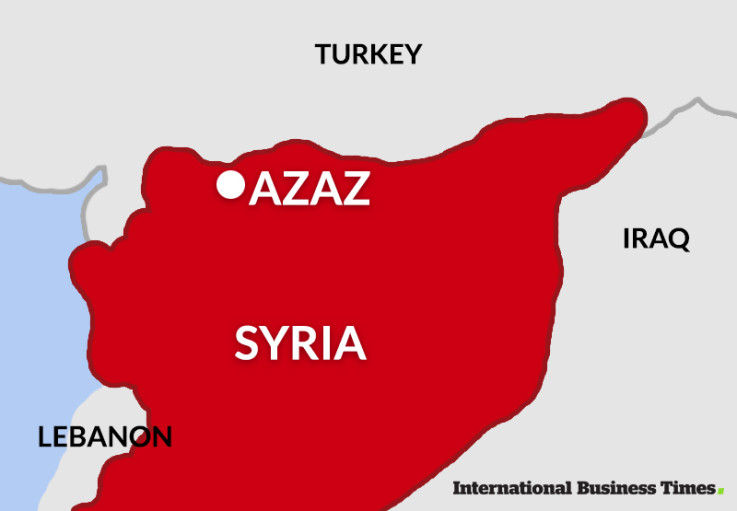 The YPG has exploited a regime advance backed by heavy Russian bombardments to gain ground north of Aleppo. Turkey is worried the Kurds, which it views as allies to the outlawed Kurdistan Workers' Party (PKK), could carve out a continuous stretch of land running almost the whole length of the Syrian-Turkish border.
Speaking to reporters on a plane to Ukraine, Davutoglu claimed the YPG was an "instrument of Russia" and warned it not to cross west of the Euphrates or go deeper east from Afrin.
He also warned the group to withdraw from the Menagh air base near Aleppo or the Turkish military was to make it "unusable". He said: "Everyone must see this. Today the PKK in Turkey and YPG in Syria are clearly instruments of Russia."
The development has put the US in an awkward position between its Nato partner, Turkey, and the YPG, which Washington sees as a key partner in the fight against Islamic State (Isis).