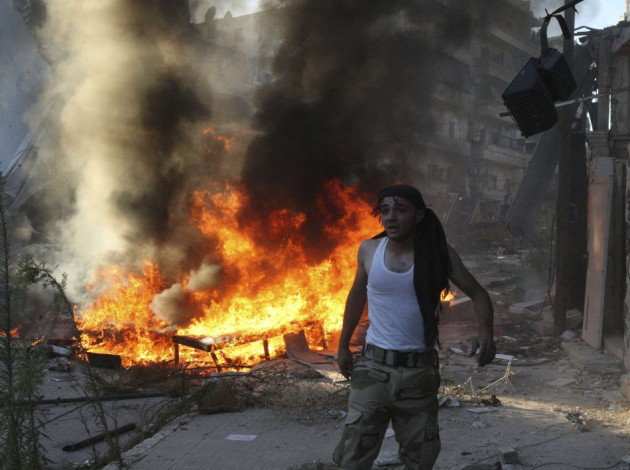 The UN Security Council is likely to vote on a draft resolution to eliminate Syria's chemical weapons after the US and Russia agreed on the text.
The resolution will demand that President Bashar al-Assad's regime gets rid of its chemical arms. However, it is not expected to authorise military action in case Assad does comply.
Diplomats at the UN expect the vote to take place at the 15-member Security Council as early as 27 September, once the Executive Council of the Organisation for the Prohibition of Chemical Weapons (OPCW) in The Hague endorses the abolition of Syria's chemical arsenal.
Britain's UN ambassador Mark Lyall Grant said the permanent members of the Council have agreed upon the "binding and enforceable draft", while America's UN Ambassador Samantha Power wrote on Twitter: "Agreement reached w/Russia on UNSC Resolution legally obligating #Syria to give up CW [chemical weapons] they used on their people. Going to full UNSC tonight."
Russian ambassador Vitaly Churkin told reporters: "I know that some [foreign] ministers are extending their stay in New York in order to participate in that vote. We are hoping that, according to the procedure, the OPCW executive council will be able to make the decision within 24 hours."
The binding resolution is seen as a vital move in the two-and-a-half-year-long Syrian conflict as China and Russia had earlier vetoed three western-backed resolutions in order to support Assad.
Washington and Russia have been locking horns over the wording of the draft - chapter VII of the UN charter - which would authorise the use of force against Assad.
The proposed draft attempts to make the people behind the chemical weapon attack in Syria accountable, but it does not say that they should be tried in the International Criminal Court, unlike earlier drafts, according to reports.