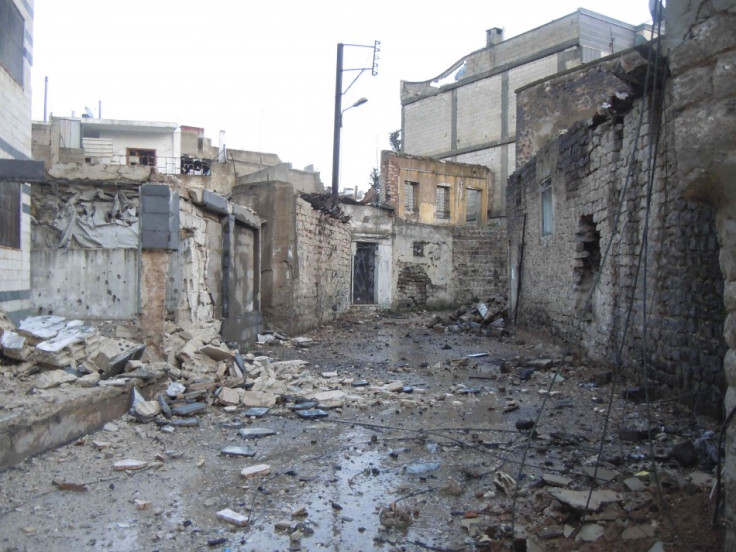 Syrian government's troops have continued to ravage cities despite another promise by President Bashar al-Assad that the violence will stop.
Troops and tanks have stormed rebel strongholds and residential areas, opposition groups said.
A witch-hunt against activists appeared to have accelerated despite the regime's acceptance of Kofi Annan's six-point plan to end the bloodshed.
The plan calls for the government to remove its troops from cities, agree to an immediate, daily two-hour halt to fighting to allow aid through to residents, and an overall ceasefire to enable all sides to find a political solution.
UN-Arab League envoy Annan had set a 10 April deadline for full compliance with the peace plan but most observers remained sceptical about how the plan could be enforced. Assad has agreed to a number of peace plans but failed to implement them.
Unidentified Bodies Found

Shelling and fighting has continued in the central region of Homs as rebels said they took control of the national hospital in the Jouret al-Shayah district.
Syrian activists had previously accused the regime forces of using the hospital as a torture centre.
The Local Coordination Committees and the British-based Syrian Observatory for Human Rights said rebels found 70 unidentified bodies in hospital refrigerators.
Army tanks stormed through the town of Dael, a town in Daraa province. Witnesses said activists' houses were targeted and were set alight or bulldozed.
The troops also reportedly set houses on fire in the northwestern village of Haas and killed seven people. Fighting was also reported in northwestern Idlib province and areas around the capital.
In Damascus province, clashes were reported in the towns of Duma and in Zabadani, where the army arrested more people and raided homes.
Activists have warned that the army's tactics are becoming increasingly brutal as more people are being killed and more houses are raided, looted and set alight b ut the claims could not be verified.
Opposition Boost
Opposition groups joined the representatives of more than 70 countries in Istanbul to thrash out a plan as the Friends of Syria.
The Syrian National Council, Syria's largest umbrella opposition group, was recognised as the legitimate representative of the Syrian people and countries pledged millions of dollars and in cash and equipment to help the rebels.
Arab countries, led by Saudi Arabia, said they would set up a fund to pay army deserters who join the Free Syrain Army.
Assad and Family
Despite mounting international pressure against Assad, his uncle Rifaat insisted that the ruling family could still play a key role in Syrian politics after any regime change.
Rifaat, who left Syria after trying to seize power from Assad's father and former president, Hafez al-Assad, in the late 1980s, told the BBC: "The problems are now general to all parts of Syria - there are no places that have escaped violence - so I don't think he can stay in power.
"A commission should go from the Arab League and the [UN] Security Council to monitor free and transparent elections," he added.
"Then you will see that the Assad family has got much more importance and support than some of the meaningless figures [of the opposition Syrian National Council] who we see on TV screens now."