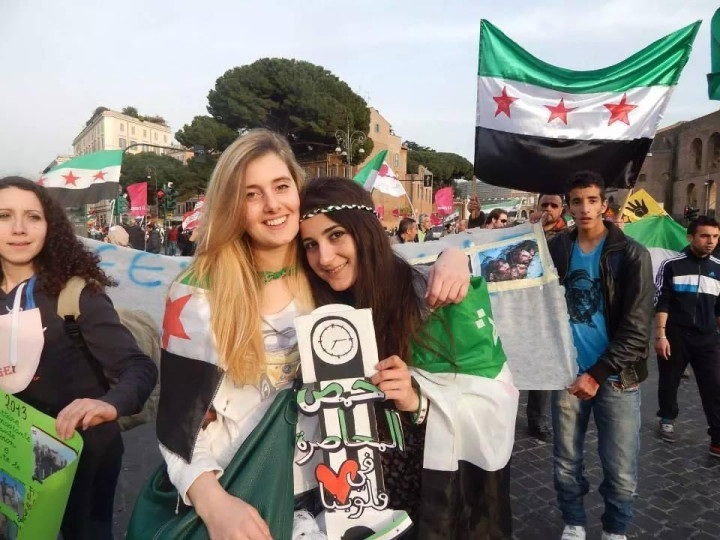 Two Italian humanitarian workers have reportedly been kidnapped in the rebel-held Syrian city of Aleppo, according to Italy's Defence Ministry.
The duo, named as Vanessa Marzullo, 21, from Bergamo and Greta Ramelli, 20, from Varese by the Repubblica news site, were reportedly abducted on 31 July by several militants.
The defence minister "confirmed the news of the unavailability of two Italian citizens in Syria" and "activated immediately all information and search channels for the investigation".
"Both were in Aleppo to work on humanitarian projects in healthcare and water," an official statement from the ministry reads. "The Crisis Unit has been in touch with the families who are constantly informed about developments on the case."
Marzullo and Ramelli are founders of the Horryaty Project, which brings medical assistance to war-torn Syria, and entered the country on 28 July from the Atma refugee camp. It was their second voluntary experience in Syria after a trip in March 2014.
Aleppo is one of Syria's most fiercely contested cities. Forces loyal to president Bashar al-Assad retook strategic ground around it in June.