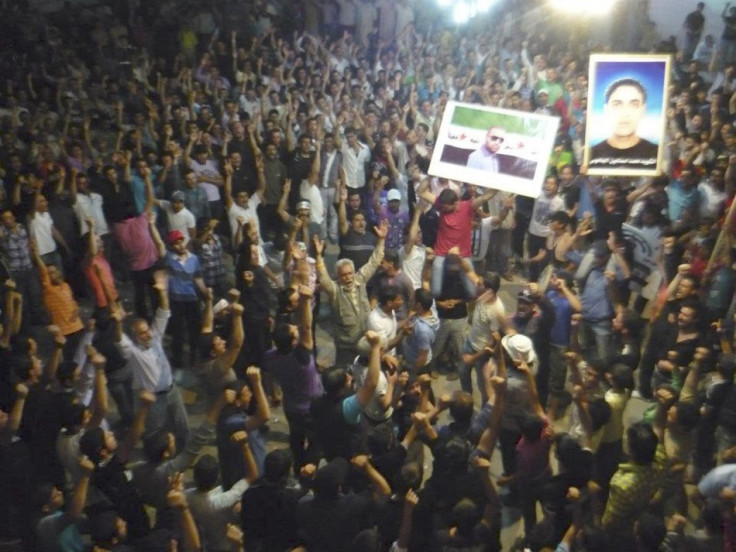 Rebels in the the Free Syrian Army (FSA) have given an ultimatum of 48 hours for the Assad regime to withdraw military vehicles and soldiers from towns and villages.
"The [UN peace envoy Kofi] Annan plan arrived in Syria and [President] Assad buried it in front of the world by committing massacres in Houla, Homs and Hama, Deraa and Deir al Zour, Damascus, Idlib and Tartous and Latakia," said Col Qassim Saadeddine, according to Sky News.
"The joint command of the free army inside Syria issues an ultimatum of 48 hours to respect the UN Security Council resolution and international legitimacy immediately by ending all forms of violence, as well as pulling out tanks and military vehicles from towns and villages and allowing the entrance of humanitarian aid," Saadeddine added.
The rebels set the deadline at 12:00 local time on 1 June.
The warning came amid the latest bloodshed in Syria in which 13 more people were killed. The bodies were found in the eastern city of Deir al Zour.
The hands of the bodies were reportedly tied behind, blindfolded and were shot on head indicating the extent of cruelty of the violence.
Earlier, 108 civilians including 49 children were found murdered in Houla.
Major General Robert Hood, the head of the UN observer team in Syria severely condemned the killings saying he was deeply disturbed by the appalling and inexcusable act, reported the Press Association.
Mood urged the regime to "exercise restraint and end the cycle of violence for the sake of Syria and the Syrian people," according to the BBC.