Syria Crisis: David Cameron Has to Ignore Clarion Call for Second War Vote
David Cameron can't and won't flip on Syria vote says Nick Assinder, IBTimes.co.uk Political Editor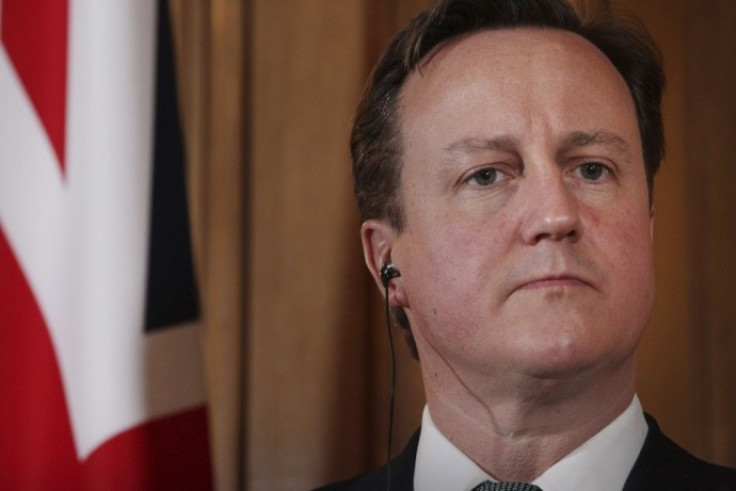 David Cameron has not actually declared "don't hold your breath", but his latest words to those senior Tories and others calling for a second Commons vote on military action against Syria amount to the same thing. It isn't about to happen.
Not for the first time, it is London Mayor Boris Johnson who has challenged the prime minister's stance, saying there could be a second vote if more evidence of chemical attacks was revealed. Former Foreign Secretary Sir Malcolm Rifkind and former Liberal Democrat leader Lord Ashdown have also urged Cameron to use the pause created by President Obama's referral of action to Congress to "think again" about British involvement.
But today's words, which followed similar sentiments by Foreign Secretary William Hague and Chancellor George Osborne at the weekend, seem to be painting Cameron into a corner of his own making. It would be seen as yet another major U-Turn if, in 10 days' time or so, he said it was right to have another go at getting his way in parliament.
The line from Downing Street is pretty straightforward. "There is no change to the government's position. The government made its case (for military intervention) and parliament expressed its view. The House did not support that. Parliament has spoken and that is why the Government has absolutely no plans to go back to Parliament. "
Some will see the words as not the same as saying "never, under any circumstances", but the political embarrassment, not to say ridicule, Cameron would face if he flipped in the next few weeks would be severe.
But the question that has continued to puzzle many on all sides of the Commons is why the prime minister claimed in the immediate aftermath of last week's Commons vote that parliament had ruled out military intervention. It had not. It had, on most readings of the debate and votes, simply demanded more evidence and more clarity.
Cameron supporters suggest the prime minister, eager for once not to be seen emulating Tony Blair, wants to appear the great democrat. They argue that, once the dust has settled, it is Cameron who will emerge with an enhanced reputation while Labour leader Ed Miliband will appear tawdry for playing politics with the issue.
And it is the wish to out-manoeuvre Miliband, who scored a significant victory by forcing concessions from the prime minister in the run-up to the vote, that is seen by others as the key driver. They believe it will be easy to portray the Labour leader as the real roadblock to action, even an appeaser.
Both of those explanations received support from a new opinion poll by ICM for the BBC, suggesting 71% of voters believe it was right to reject military action against Syria while 39% did not approve of the way Miliband handled the affair, compared to 33% who approved.
There is, however, another far more straightforward answer, that, even now, the prime minister is not confident he would be able to win a second vote. Former minister John Redwood made that plain, stating there were enough MPs in all three parties who believed "killing more people in Syria would not change anything" and would again vote against action. They are not likely to be persuaded by more evidence laying the blame for chemical attacks at Assad's door.
Despite all that, there are still many in Westminster who find it difficult to believe the UK has ruled itself out of participation in military action for ever. As Foreign Office minister Alistair Burt declared when put on the spot: "you can never say never to anything."
© Copyright IBTimes 2023. All rights reserved.