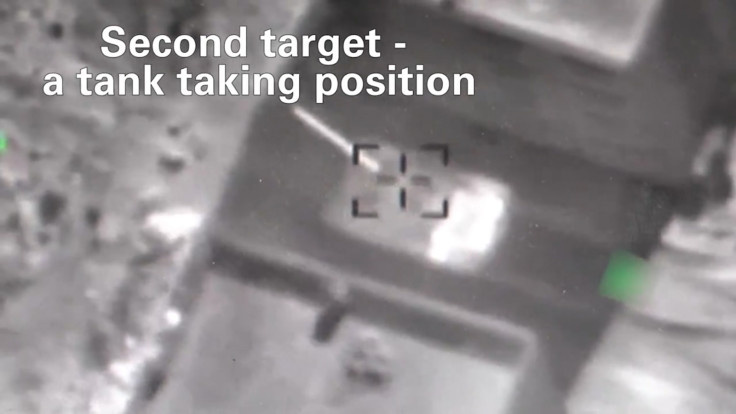 The Syrian army has warned there will be "repercussions" after Israeli forces launched air strikes on Damascus' military positions near the disputed border of Golan Heights.
The Israel Defense Forces (IDF) said it carried out air strikes after sporadic projectiles were fired from the Syrian side.
This was the second such flare-up between the two countries in a short span of two days when Israel attacked Syrian army posts in northern Golan Heights on Sunday, 25 June.
There was errant fire from the Syrian side which spilt over to Israeli-controlled territory angering the IDF. The fire from the Syrian territory did not cause any damage or casualty.
The IDF said its forces struck a vehicle carrying ammunition and two artillery positions in order to contain the situation. Syrian and Lebanese media outlets have also confirmed the attack.
"The IDF is not a side to the internal fight in Syria and isn't involved in it. However, it views with severity any attempt to harm the sovereignty of Israel and the safety of its citizens and considers the Syrian regime responsible for what transpires in its territory," IDF said in a statement.
Israeli forces have also advised those are in the nearby residential areas to move to a safe zone and avoid open areas.
Swiftly following the Israeli announcement, Syrian army issued a threat saying many were killed in the air strikes. Syrian regime condemned the "aggression in support of terror groups," by the Israeli military, according to the state-run Sana news agency.
Israel largely remains on the sidelines of longstanding Syrian civil conflict. However, it carries out targeted air strikes against Hezbollah, a traditional arch-rival with which the country fought a war in 2006. Hezbollah, often seen as a long arm of Iran, has sent its fighters to Syria in support of Syrian President Bashar al-Assad, stepping up its involvement in recent years.