Syrian president Bashar al-Assad's mother Aniseh Makhlouf dies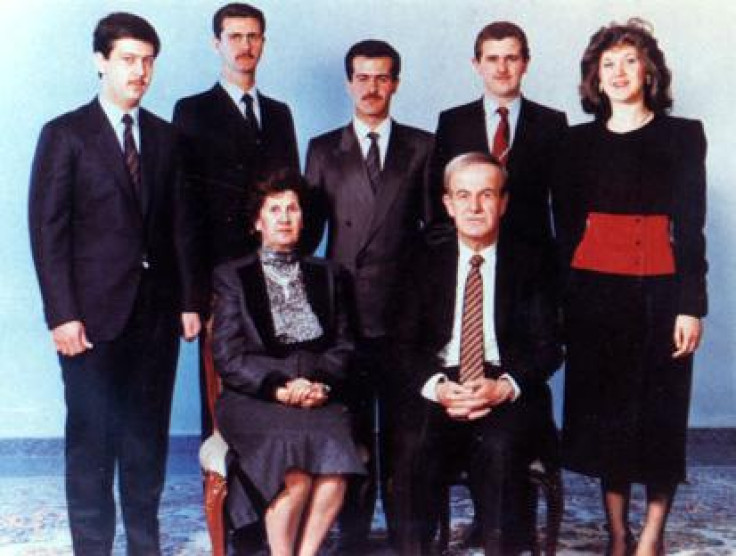 Aniseh Makhlouf, the mother of embattled Syrian president Bashar al-Assad, has died aged 86, Syrian state media has announced. The Arab nation's former first lady died in the capital, Damascus, according to a statement posted on the presidency's official Facebook page on Saturday.
Makhlouf was born in 1930, to a wealthy family of Alawites – a small Syrian sect of Shia Muslims with slightly different beliefs – in the coastal province of Latakia, which is known as the minority group's heartland. She married Hafez Assad in 1957, a young air force lieutenant who would go on to become Syrian president in 1971 and start a one-man regime which continued after his death in 2000 in the shape of his son.
They had five children, and though she took a behind-the-scenes role when her husband became leader, she was known as a family matriarch who maintained influence over her husband and children.
According to the president's biographer, Patrick Seale, "she was to prove a devoted wife and mother and Assad's closest and most trusted confidante, providing him with a domestic environment of unquestioned respectability".
Three of her children survive her, including current Syrian president Bashar, as well as her daughter Bushra and her son Maher. Her eldest son Bassel, originally in line to succeed his father to the presidency, died in a car accident in 1994, while another son, Majd, who had a history of mental health issues, died after an unspecified illness in 2009.
The official statement maintains that Aniseh died at home, but other sources suggest she might have fled Syria as many as three years ago. The Times of Israel reports that some Arab media claimed Aniseh had joined her daughter Bushra in Dubai in January 2013. Other reports said she escaped to Belarus.
Meanwhile Hebrew-language website Ynet says that opponents of the Syrian regime had flooded social media after the announcement of her death, "ridiculing and cursing her".
© Copyright IBTimes 2023. All rights reserved.