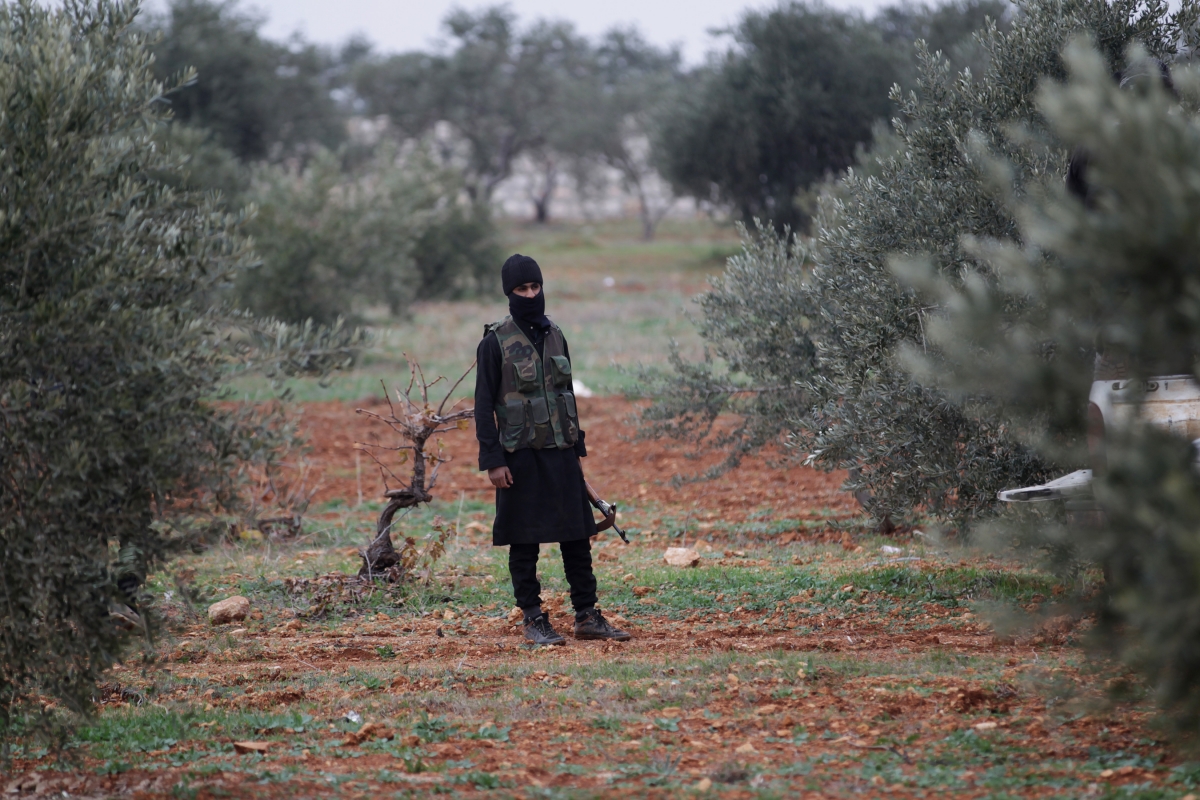 War-torn Syria is leading a resurgence of global olive oil production in 2015, as growers fight against the odds to bottle a good harvest after a terrible year for the crop in 2014. The embattled Middle Eastern country is set to become the world's fourth largest olive oil producer, trailing the market's European powerhouses of Spain, Italy and Greece, according to the International Olive Council (IOC).
The Madrid-based intergovernmental body said early crop estimates submitted by member states indicate 215,000 tonnes of oil are to be produced in Syria in 2015. The authority added that the figure "stands out" because it is 105% higher than last year, giving Syria the the largest expected increase in production.
IOC spokeswoman Juliette Cayol said the exceptional crop was largely due to the "very good weather conditions" experienced this year. However, to turn the outstanding crop into oil and sell it, local companies have to overcome the arduous challenges posed by the civil war that has been raging in the country since 2011.
Olives in conflict
Mohamad Hassan Zeno, an oil producer from the beleaguered province of Aleppo, told IBTimes UK that security is a major concern because fighting and shelling means it's often not safe for workers to go out in the orchard or reach the mill.
In 2012, at least 20 people were killed as government warplanes bombed an olive oil factory in the north-western governorate of Idlib, which along with its neighbouring province of Aleppo and the Assad regime-controlled coastal regions of Latakia and Tartus, comprise Syria's olive growing hub.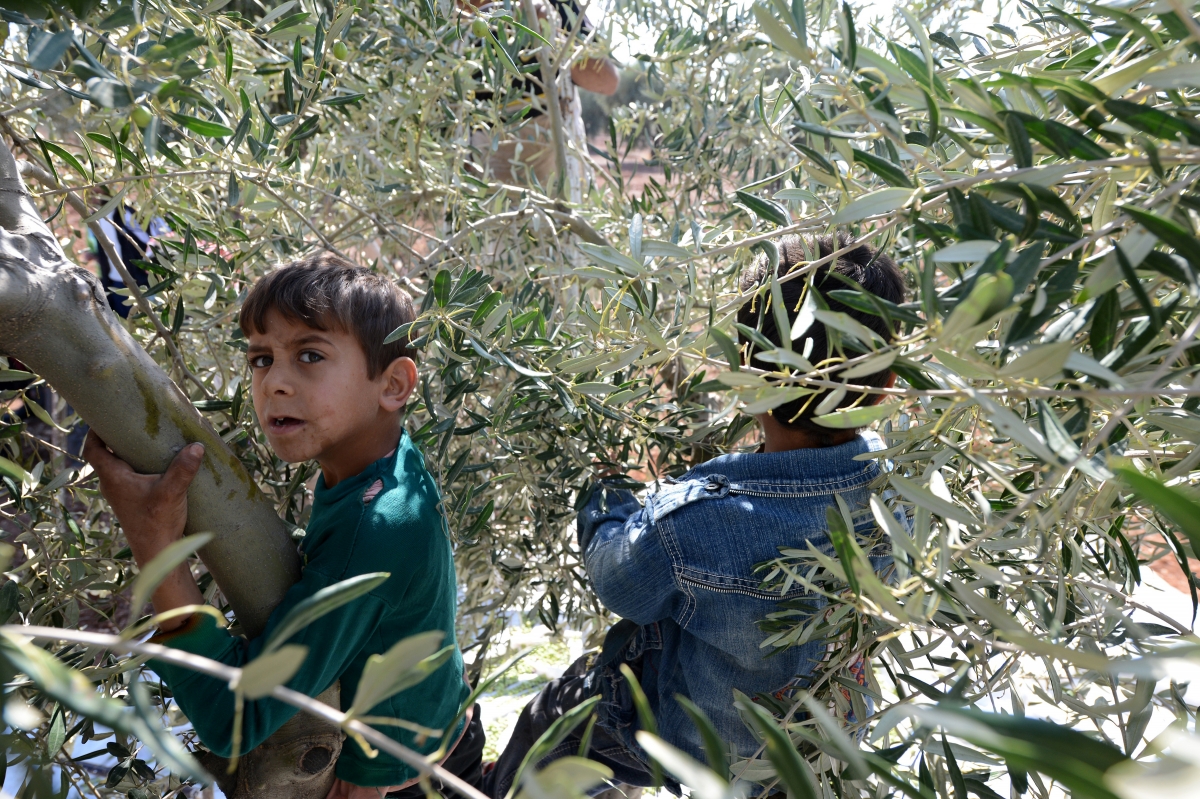 "Transportation, after we press the olives, is also an issue. Oil is quite expensive so our trucks got hijacked many times," said Zeno. "Apart from that we are ok!"
His company Zeno Food Industries exports most of its oil overseas, particularly to Saudi Arabia, the Gulf, the US and Spain. To get there, oil-carrying lorries first have to travel out of the Kurdish-controlled town of Afrin, where Zeno's business is based, and drive through areas held by rival factions before finally reaching the government-held port of Latakia.
At every checkpoint bribes are demanded to allow passage. "In every area we go, we have to pay the local authority, including the Syrian army", said Zeno.
It has also become increasingly more difficult to find workers, he said. More than four million Syrians have fled the country since the conflict erupted and some 200,000 have been killed, according to the UN. Zeno said women and children have replaced male olive pickers because most men are "either fighting or got killed or migrated to Europe or other countries".
The fighting has also damaged some of Syria's olive groves and some centuries-old trees have been cut for firewood as the population struggles to get through the cold winter months. Nevertheless, Zeno said his and other olive oil production companies are still operating at a profit. "Our costs are still much lower than in Spain, southern Europe and even northern Africa," he explained.
Oil produced in Syria in 2015 is to make up more than 7% of the world's total production, which is set to reach about 2.9 million tonnes, up 22% on the previous year, according to the IOC. The overall increase comes after a troubled year for the sector, which experienced a 27% production crunch in 2014, with crops in several Mediterranean countries badly affected by adverse climate conditions, a fruit fly infestation, and a killer bacteria outbreak.
Spain is poised to hold the sector leader's crown by a wide margin, producing 1.2 million tonnes of oil, compared to Italy's 350,000 and Greece's 320,000. Turkey (143,000), Tunisia (140,000), Morocco (130,000) and Algeria (73,500) are expected to follow Syria (215,000) in the top eight olive oil producers.