Isis: EU demands end to Russian attacks on Syrian opposition as Moscow fuels Baghdadi injury rumours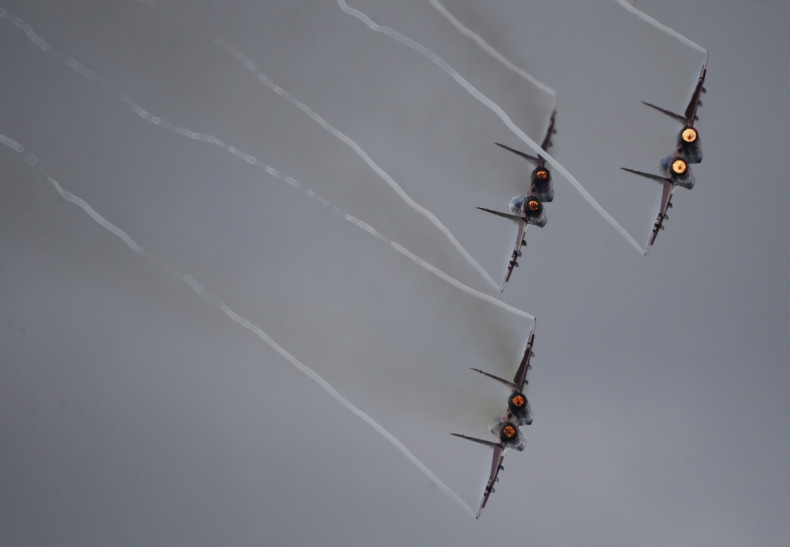 The European Union has called on the Kremlin to stop bombing Syrian rebel groups other than the Islamic State (Isis), as Moscow boasted about the success of its operations against the Islamist group and also fuelled claims that its elusive leader Abu Bakr al-Baghdadi has been wounded in an airstrike.
Foreign ministers of the 28-nation bloc meeting in Luxembourg said they were deeply concerned at Russia's aerial campaign in support of the Syrian regime, arguing that it was escalating the conflict and fuelling extremism rather than helping to solve the crisis. "The recent Russian military attacks that go beyond Dae'sh [another name for IS] and other UN-designated terrorist groups, as well as on the moderate opposition, are of deep concern, and must cease immediately," the conclusions of the EU Council meeting read.
The warning came after it emerged Russian fighter jets have been targeting all groups fighting Syrian President Bashar al-Assad, reportedly including western-backed rebels. The Council also stressed Europe does not consider Assad a possible partner in the fight against terrorism and holds him responsible for most of the atrocities carried out in Syria throughout the civil war. "There cannot be a lasting peace in Syria under the present leadership," the council said
Meanwhile, the Russian ministry of defence said its warplanes bombed 53 IS positions across Syria over the past 24 hours. The strikes focused on Homs, Idlib, Latakia and Hama provinces where regime troops have launched a ground offensive. IS is known to have a hold only on the edges of Hama, whereas other rebel groups, including al-Qaeda affiliate Jabhat al-Nusra, are in control of other areas targeted by the Russian forces.
Russian media are supporting claims that the leader of IS has been wounded in an Iraqi airstrike. On 11 October, the Iraqi military said they targeted a convoy carrying Baghdadi as he was travelling in western Anbar province, near the Syrian border.
A day later, Russian news outlets cited local sources as saying that the Islamist chief, whose death or injury have been reported several times before but never confirmed, was wounded in the airstrike. Kremlin mouthpiece RT said the information was confirmed by a newly launched joint intelligence partnership between Russia, Iraq, Iran and the Assad regime.
However, at the same time, senior Iraqi security officials told Reuters new information suggested the contrary. "After assessing all information we received from our sources, it's more likely that the convoy we struck was not carrying Abu Bakr al-Baghdadi," one of the officials said. "We are still carrying out extensive efforts to clarify the situation."