As Black Friday draws near, retailers in the US and UK are preparing to offer hundreds, if not thousands, of products with heavy discounts. Black Friday takes place on 28 November and this is our guide to the best tablet and ebook reader deals, which we'll be updating over the coming days.
If you're looking for iPad Black Friday deals, then head over to our dedicated Apple page. Otherwise scroll down for discounts from Samsung, Microsoft, Amazon and more.
We'll be updating this page constantly between now and 28 November with deals from both the US and UK.
---
US - Samsung
---
Best Buy - $50 Saving on Samsung Galaxy Tab Pro 8.4
The 16GB version of the Galaxy Tab Pro 8.4 by Samsung is currently $249.99 at Best Buy, which is a saving of $50 on the regular price. Best Buy is also offering $100 off the larger Galaxy Tab Pro 12.2 which is now $549.99.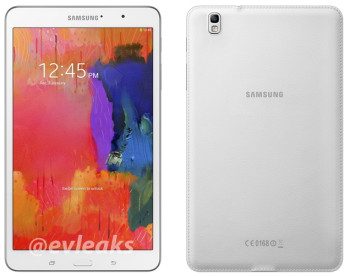 Best Buy - $100 Saving on Samsung Galaxy Note Pro 12.2
Similar to the Tab Pro, but featuring Samsung's S Pen stylus to write and draw on the screen, the 12.2in, 32GB version of the Galaxy Note Pro also has $100 off its regular price at Best Buy, reducing it to $649.99.
Target - $20 Saving on Samsung Galaxy Tab 4 7.0
A $20 saving on the 7in version of the Samsung Galaxy Tab 4 sees its price cut to $179.99 at Target.
Target - $100 Saving on Samsung Galaxy Tab Pro 12.2
Cut from $649.99 to $549.99, the Samsung Galaxy Tab Pro has a huge 12.2in screen and this model has 32GB of storage, plus a microSd card slot to add more.
---
US - Microsoft
---
Best Buy - $600 Saving on Microsoft Surface Pro 2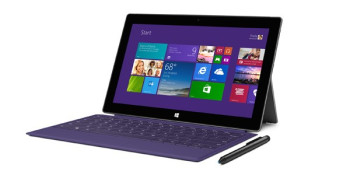 It may be a year old, but that still doesn't mean a massive $600 saving should be ignored.
This Surface Pro 2 is sold in dark titanium and has 512GB of internal storage. Its price has been cut from $1,599 to $999.
Best Buy - $180 Saving on Microsoft Surface 2
If the Pro model isn't for you, Best Buy also has a $180 saving on the regular Surface 2.
The 64GB model with a 4G connection to AT&T has been reduced from $679 to $499.
---
UK - Amazon
---
Kindle Paperwhite - £10 Saving
Ahead of the retailer's main Black Friday event, which runs from 24 November, Amazon has taken £10 off the price of its Kindle Paperwhite ebook reader, which now starts at £99.
NEW DEAL: Kindle Fire HDX 7in - £100 saving
Kicking off its Black Friday UK deals, Amazon has slashed £100 from the price of its Kindle Fire HDX tablet. The 7in model now starts at just £99 for the 16GB model, rising to £129 and £159 for the 32GB and 64GB versions.
UK retailers are yet to launch their Black Friday deals, but many have already set up pages counting down to when the price cuts come into effect. We've linked to those pages below and will update this article with the best deals as they become available through the month.
Amazon - Some deals available now, but most start on 24 November
Argos - Countdown page live now, with discounts starting on 28 November
Currys - Countdown page live now, with discounts starting on 28 November
John Lewis - Discounts to start online on 28 November