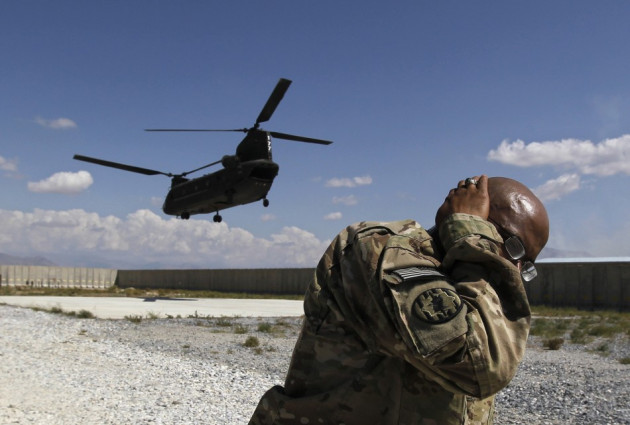 Taliban has struck Bagram, the largest US military base in Afghanistan near capital Kabul, killing four US troops ahead of the proposed talks with Washington after a 12-year standoff.
The militant outfit has officially claimed responsibility for the attack on the Bagram airbase.
"Last night two big rockets were launched at Bagram [air base] which hit the target. Four soldiers are dead and six others are wounded. The rockets caused a major fire," Taliban spokesperson Zabihullah Mujahid told the AFP.
According to reports, the deaths were caused by "indirect fire." The attack has yet again given a grim reminder of huge challenge in ending the conflict in the country.
The attack had taken place when Washington officials are scheduled to hold talks with Taliban on 20 June in Doha, Qatar.
James Dubbins, the special US representative for Afghanistan and Pakistan, has already headed to Doha, suggest local reports.
"The trip is primarily focused on reconciliation efforts. He will have meetings with a number of officials at each stop. The US, of course, has a stake here, and we believe it is important for the Taliban to begin, of course, meaningful discussions as soon as possible, both with the Afghans and with us. And the main dialogue we want to support is among Afghans, but there are some issues we, the US, want to discuss with the Taliban directly, most notably our concerns about Taliban connections to international terrorism," said US State Department spokesperson Jen Psaki.
US President Barack Obama had earlier said the dialogue is an "important step toward reconciliation."
Afghan President Hamid Karzai said officials from his government will also participate in the talks.
"The jihad continues to end the occupation and establish an Islamic emirate. To achieve this goal, we will follow every legitimate means. The emirate of the Taliban, with its military effort, has a strategic goal related to the future of Afghanistan. The movement is not intending to harm any other parties and will not allow anybody to use Afghan territory to threaten other countries," said Taliban spokesperson Mohammad Naim.
However he added, according to the Pakistani daily the Dawn, "We don't recognise the Afghan government of Karzai. The talks will be with the Americans only in Doha under the patronage of Qatar. We represent the people of Afghanistan. We don't represent the Karzai government."
The meeting is likely to discuss prisoner exchanges and pave way for further talks. Officials admitted that the dialogue will not be a smooth ride.