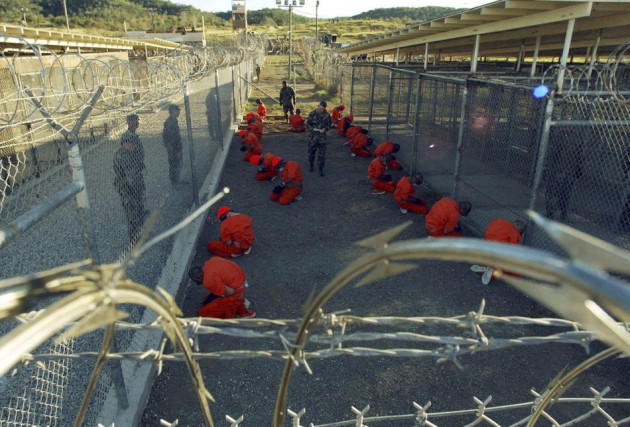 The White House has agreed in principle to release top members of the Taliban leadership as part of a new deal designed to instigate peace negotiations.
A handful of high-ranking Taliban figures may be released from the controversial Guantanamo camp in exchange for the insurgents' agreement to open a political office for peace negotiations in Qatar, according to the Guardian.
Those released will include Mullah Khair Khowa, a former interior minister, and Noorullah Noori, a former governor in northern Afghanistan.
More controversially, Washington is reportedly also considering handing over former army commander Mullah Fazl Akhund.
The releases would be the Taliban's reward for its announcement that it is prepared to open a political office in Qatar as part of Western plans to end the war in Afghanistan.
The agreement is being hailed as "the most significant political breakthrough in 10 years of the Afghan conflict," by the Guardian.
It is not clear if American soldier Bowe Bergdahl, held by the Taliban since his capture in June 2009, would be released as part of the deal.
"To take this step, the [Obama] administration has to have sufficient confidence that the Taliban are going to reciprocate," said Vali Nasr, a former White House adviser on the Afghan peace process.
"It is going to be really risky. Guantánamo is a very sensitive issue politically."
The Qatar office is akin to the Taliban forming a Sinn Féin, a political wing to conduct negotiations, Nasr said.
"The next phase will need concessions on both sides. This doesn't mean we are now on autopilot to peace," he warned.
White House spokesman Jay Carney said Obama "has made clear that he would support and participate in Afghan-led reconciliation efforts" but stressed that such reconciliation would only come if the insurgents renounced violence, broke with al-Qaeda and agreed to follow the US-instigated Afghan constitution.
The Taliban said Afghanistan's "current problem" began with the US-led invasion of 2001.
Afghan President Hamid Karzai supports opening a political office in Qatar. The government in Kabul had previously resisted any foreign intervention in peace negotiations with the Taliban.