Taliban militants on Saturday (6 May) captured a district near the northern city of Kunduz as part of their spring offensive that was launched a week ago.
Taliban spokesman Zabihullah Mujahid confirmed in a statement that their fighters were in control of the police headquarters, the governor's compound and all security checkpoints in Qala-i-Zal district.
The Islamist militant group claimed that several Afghan policemen and soldiers were killed and wounded in the attack. The Afghan police did not announce any casualties, but said that clashes took place for more than 24 hours after insurgents attacked the district west of Kunduz. He added that their forces eventually pulled out of the area to prevent any civilian casualties.
Earlier on 28 April, the militant group had warned Afghan security forces that they would be "targeted, harassed, killed or captured" during the spring offensive, dubbed Operation Mansouri after slain Taliban leader Akhtar Mohammad Mansour.
Taliban militants had reportedly captured the area twice in 2016, but were driven off following intense fighting. A local resident, called Zabihullah, told Reuters that the situation in the district was similar to October 2016 when Taliban fighters entered the city. However, they were driven back by Afghan forces on the ground as well as air strikes by the air force.
"I am extremely worried. There are security forces everywhere," he said, adding: "Everyone in my family is worried and if the situation gets worse, we'll have to leave."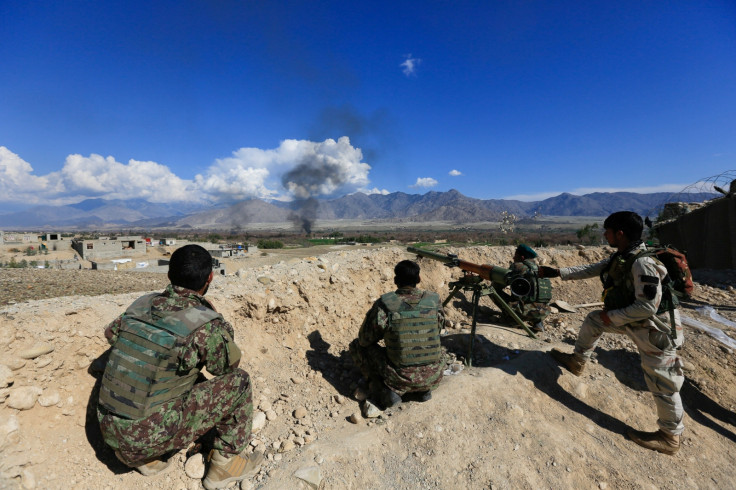 Fighting in Afghanistan raged even before the militant group announced the start of its spring offensive. There have been reports of heavy fighting from the northern province of Badakhshan to the Taliban heartlands of Helmand and Kandahar in the south, the newswire noted.
Militancy in the area has reportedly led to the deaths of more than 1,000 Afghan security personnel and nearly 700 civilians, Reuters cited data from Afghan officials and US Congressional watchdog SIGAR. Additionally, some 75,000 residents have been forced to leave their homes and move to safer locations.
Isis has also started spreading in the country, having already claimed responsibility for some bomb attacks.