Khan Syed Mehsud has been named as the Pakistan Taliban's new chief following the death of former leader Hakimullah Mehsud in a US drone strike, local reports say.
Syed Mehsud, who is also known by the alias Khalid Sajna, was appointed by the consultative militant body Tehrik-e Taliban Pakistan (TTP) following a meeting held at an undisclosed location in the northwestern tribal region of North Waziristan, according to local media.
The new Taliban leader was elected with 43 out of 60 votes, beating several other possible candidates, including Hafiz Saeed, the TTP's current chief in Pakistan's Orakzai region, and Mullah Fazlullah, head of the Swat Taliban.
No official announcement has been made by the Pakistan Taliban and the election has not been confirmed by factions of the militant organisation, according to Pakistan's Dawn News.
Nazar Ul Islam, senior reporter and Taliban expert at Newsweek Pakistan, told IBTimes UK: "Former spokesman Aazam Tariq has said that the Taliban Shura (council) is underway and in a few days, will announce the successor. A TTP insider said they have almost all agreed on the name of Khan Syed but will announce after the majority approval of members."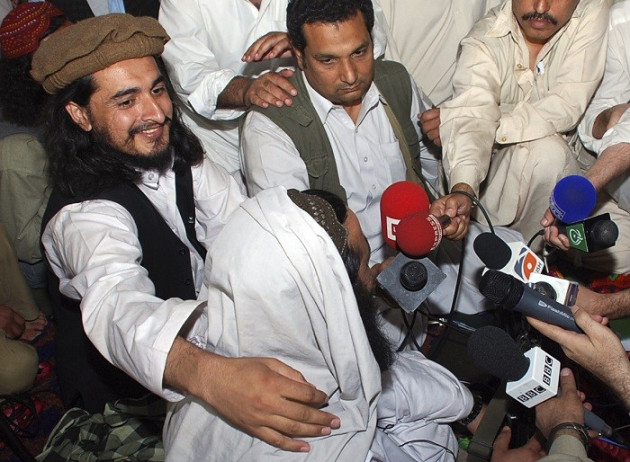 Syed Mehsud is described by Taliban officials having no basic education - conventional or religious - but experience of fighting in Afghanistan.
Before his appointment, 36-year-old Syed Mehsud led the Taliban's South Waziristan chapter and is reported to have played a central role in a 2012 Taliban operation that freed almost 400 inmates in the northwestern city of Bannu.
The announcement comes shortly after the burial of former leader Hakimullah Mehsud - a day after he was killed in a CIA-led drone strike which claimed more than 20 lives.
The attack took place as Hakimullah Mehsud was leaving a TTP meeting at a compound in the village of Danda Darpa Khel - about 5km from North Waziristan's capital Miranshah.
Hakimullah Mehsud's death is believed to be a major loss for the Taliban and a boost for the US, which placed a $5m bounty on his head. The former Taliban leader was believed to have been behind a suicide bombing that killed five CIA officials in 2009 and a foiled Times Square bomb plot in 2010.