The Taliban had been having secret talks with United States President Donald Trump in an effort to end the 18-year long Afghanistan war. Trump tweeted on Saturday that he would no longer be holding negotiations with the group. Taliban has condemned the cancellation as an "anti-peace" move, which could damage Washington even more.
Following the September 11 attacks back in 2001, US troops, as well as troops from other North Atlantic Treaty Organization (NATO) nations, have been positioned in Afghanistan. Nearly 14,000 US forces would return home once Trump finalises the peace negotiations. The Afghan government has been preparing for the departure of the international forces. However, with the suspension of the peace talks, the departure has been pushed back.
Trump cancelled two meetings with Taliban leaders. Taliban representatives and Afghan President Ashraf Ghani were scheduled to meet Trump and other US representatives at Camp David, Maryland. A year-long negotiation had been going on between the Taliban and US representatives in Qatar. Both the talks have been cancelled by Trump officially.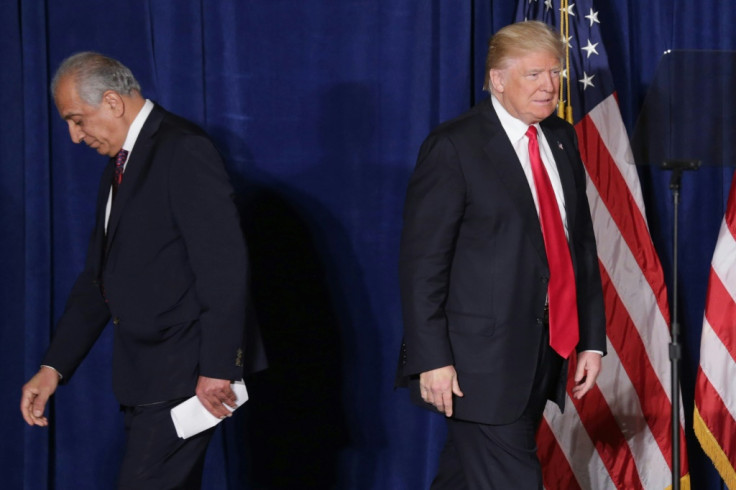 The cancellation of the talks has been attributed to attacks claimed by the Taliban. Taliban accepted responsibility for an attack in Kabul on September 5, near the US Embassy. Time reported the deaths of 12 people, including a Romanian soldier and an American soldier. Trump claimed that the pressure tactic used by the group had backfired as he would no longer be negotiating with them.
Ghani's office shared the same sentiment as Trump. The Afghan president's office claimed that there could not be any talk of peace until the Taliban ceased their attacks. Taliban leaders had refused to negotiate with the Afghan government claiming that it was a puppet government. The meeting at Camp David would be one of the first negotiations involving the Afghan government as well as Taliban representatives.
Since the cancellation of the meetings, the group had said that the decision will be harmful to the image of the US government. Taliban's claims that the cancellation will "lead to more losses for the US" could be seen as a threat.
Al Jazeera's Rob Reynolds claimed that Trump's move was startling. However, Reynolds does not believe the negotiations are over. As a businessman, Trump might have used the strategy of walking away from the deal to put more pressure on the Taliban. The deal to end the 18-year war might take longer than the Taliban assumed.