Tammy Abraham may be Chelsea's great hope - but club's old habits die hard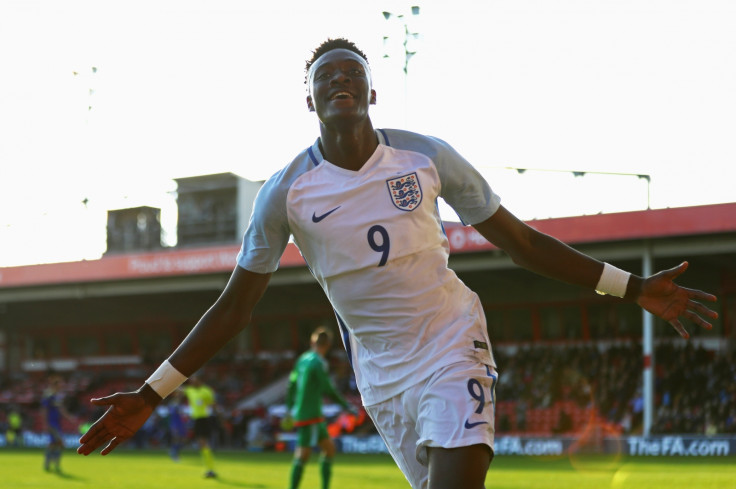 KEY POINTS
The 19-year-old is on a blistering run of form at Bristol City.
Chelsea still want Antoine Griezmann - despite growing number of options.
So many of Chelsea's emerging talents have already become victims of the club's loan purgatory. Homegrown youngsters and exciting imports alike are already on the well-worn track that inevitably terminates with a long-term future away from Stamford Bridge.
Of the 38 currently away on temporary deals, there is one player in particular that has the most hope of shattering the trend. 19-year-old Tammy Abraham has already struck 11 goals in 14 games for Bristol City this season. On his debut for the England Under-21s on Monday (10 October) against Bosnia and Herzegovnia, he showed the poise that has made him the Championship's most prolific goal scorer to date, scoring twice to immediately fill the void left by Marcus Rashford. According to City boss Lee Johnson, the teenager is already at the level needed to go straight into the first team at Stamford Bridge.
Whether he will make the leap remains to be seen. While Ruben Loftus-Cheek and Nathaniel Chalobah have been retained by Antonio Conte this season, the club's ugly record of having had no home-grown first-team regulars since John Terry (who was actually poached from West Ham's youth system) still looms large. While Jose Mourinho has attracted much of the blame, the dearth of academy products challenging for first-team football has been a long-running theme of the Roman Abramovich era.
An investment of over £100m has yielded unprecedented success for the club's ever-blossoming youth teams, having won the FA Youth Cup three years in a row and two consecutive Uefa Youth Leagues in 2014 and 2015. Seemingly the only thing that has prevented them from winning a third this season was the senior team's failure to qualify for the Champions League.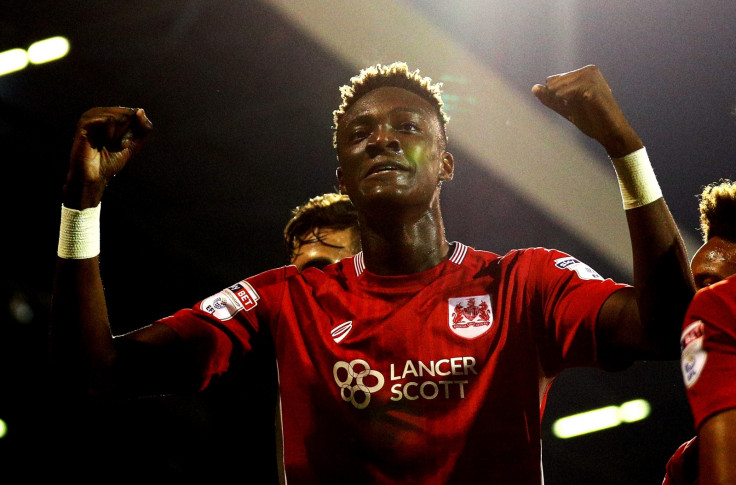 Five members of the England squad that won the Toulon Tournament last summer came from that same academy. Abraham wasn't one of them, but he is the jewel in the crown of Chelsea's homegrown hopefuls.
Abraham is held in extremely high regard at Stamford Bridge. Recalling Bristol City's talks with Chelsea during the summer, club CEO Mark Ashton recalled how difficult it was to prise the teenager away having made a swift impression on Conte. "Once [Conte] was in, he made it very clear that he liked Tammy Abraham. When Tammy went from the [Under-19 European Championship] straight to the US on tour with Chelsea, the feedback we got from Chelsea's director's was that Conte was keen on him. At that stage, were were thinking he might keep him in and not allow us to take him."
In the end, he did leave. By that point, Chelsea had already signed Michy Batshuayi from Marseille, who has so far acted as an understudy to Diego Costa, the Premier League's leading goalscorer with six to his name already.
It is that sort of approach in the transfer market, one that has largely come to define Chelsea, that poses the greatest threat to Abraham's hopes of becoming a regular for his club. And it could get even more complicated next summer when he returns to the club.
Despite the presence of the Spain international and Batshuayi, Chelsea's ever-growing ambition sees them linked with one of the most sought-after forwards in the game.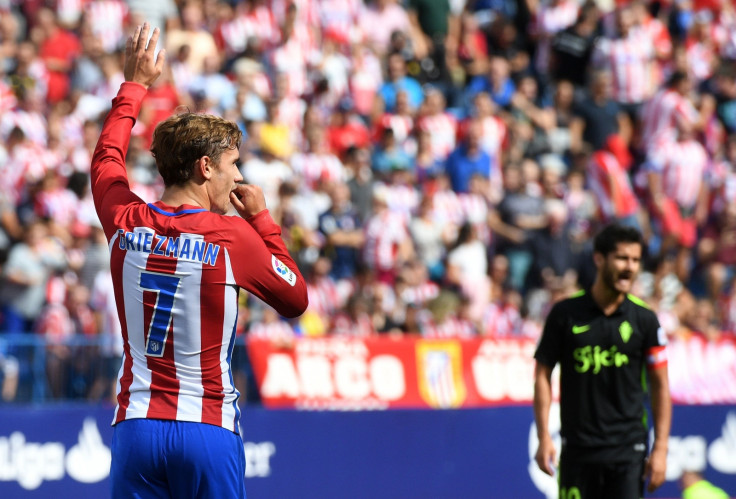 Antoine Griezmann is contracted to Atletico Madrid until 2021 but recent developments – parting ways with his former agent and Diego Simeone's decision to bring forward the expiration date on his contract by two years – have intensified talk of a move away from the Spanish capital next summer. Chelsea are known admirers of Griezmann and the Daily Telegraph claims the Blues are ready to match any offer Manchester United make for the former Real Sociedad star.
While Marcus Rashford has proved at Manchester United the arrival of a world-renowned name doesn't call time on first-team opportunities, Chelsea's recent history works against them.
Dominic Solanke, who struck 41 times in 39 games during the 2014-15 season where Chelsea's youth sides celebrated a double, is yet to get a look in under Conte, having been sent out to Vitesse Arnhem last season. Bertrand Traore similarly has returned to Netherlands for a spell with Ajax after a handful of opportunities under Guus Hiddink during the second-half of the 2015-16 season.
Abraham's thrilling start to this campaign suggests he will return to Stamford Bridge with a with a reputation that eclipses those two. But the club's desperation to compete for the game's biggest names at the expense of their own means nothing is certain yet.
© Copyright IBTimes 2023. All rights reserved.