Tanzania death penalty for suspects in albino murder to 'serve as an example'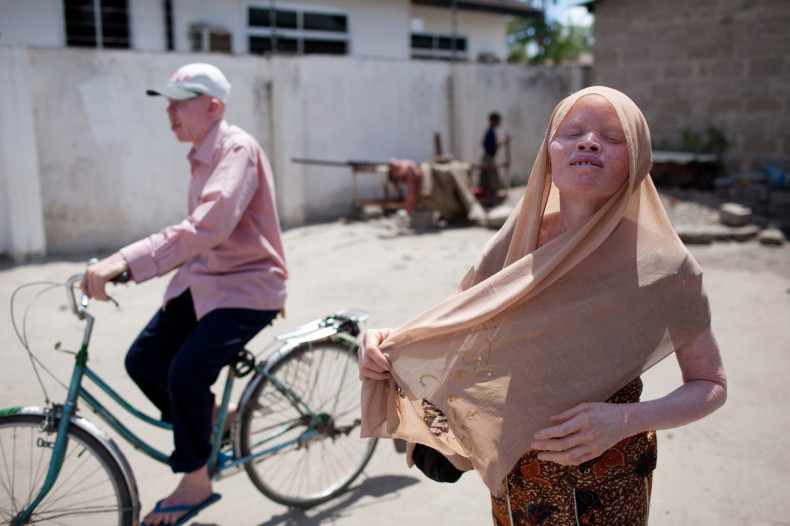 Tanzania's decision to sentence to death four people for the murder of an albino woman is "setting an example" amid a wave of albino killings, the country's human rights commission said.
The four killers convicted in Mwanza, north-west Tanzania on Thursday (5 March), include Charles Nassoro, the husband of the murdered woman - who had her legs and right hand hacked off with an axe and machete after being attacked while eating dinner in her village in 2008.
The other convicts were dealers in albino body parts and a neighbour.
The High Court ruling comes amid renewed calls for tougher action to stop the killing of albinos -many are hacked to death and body parts removed to make charms and spells that witch doctors claim bring good luck and wealth, including success in politics or private gain in commercial business ventures.
Setting an example
The chairman of Tanzania's Commission for Human Rights and Good Governance, Bahame Nyanduga, who welcomes the "timely" High Court's decision, told the IBTimes UK the ruling was setting an example to the country, where tens of albinos have been killed between 2007 and 2015.
The sentence was the first of cases related to albino killings in the region of Geita and the 16th nationwide.
Between 2009 and 2011, 11 people were sentenced to death in connection with albino killings.
However, the Tanzania Albinism Society (TAS), which had criticised the government for not coming up with a lasting solution, urged President Jakaya Kikwete to order the execution for people convicted of killing people with albinism.
"There has been an impression the government is not doing much, but [the sentences are] setting an example, because it goes to show that once people are apprehended by the law enforcement forces, the investigation is conducted, and the trial and prosecution is done, then the law process takes its cause," Nyanduga said from Dar es Salaam.
In Nyanduga's view, more needs to be done to educate people about these superstitious beliefs that are still very much alive in Tanzania's north and fuel the attacks.
"If I may borrow Tony Blair's words: It has to be public education, public education, public education," he said, highlighting the fact that awareness needs to be raised at all levels, including in schools and rural communities.
He added: "I believe this is feasible - not in the short term. But it is feasible in the medium and long term."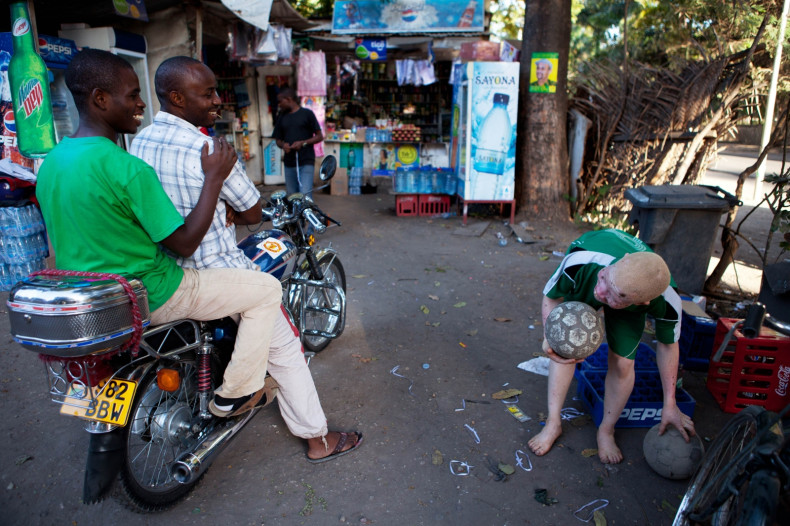 New commission
Besides consenting to death penalties and a countrywide ban on witchdoctors and soothsayers - who are accused of encouraging attacks on albinos - President Kikwete this week agreed to the creation of a commission to investigate albino killings.
Nyanduga confirmed Kikwete yesterday (5 March) met the leadership of one of the albino associations and agreed to set up the committee that will deal with the issue in detail.
The "Task Force" will include representatives of the TAS, four members from the police force, officials from the Ministry of Regional Administration and Local Government (TAMISEMI) and traditional healers - who dispense traditional or alternative medicine.
"The president is convening a meeting involving a number of those traditional healers, people with albinism and several department of the government so that they can engage in a discussion to come out with a measure to make sure there is a massive public education campaign," Nyanduga explained.
Members of the TAMISEMI are expected to conduct grassroot operations, where witchdoctors operate, to enable the apprehension of those that will go against the government's ban.
TAS, which serves more than 12,000 registered members, is a national non-profit organisation that helps protect and empower people with albinism.