Taobao hack: Cyber-attack on 'Chinese eBay' leaves 20 million-plus user accounts exposed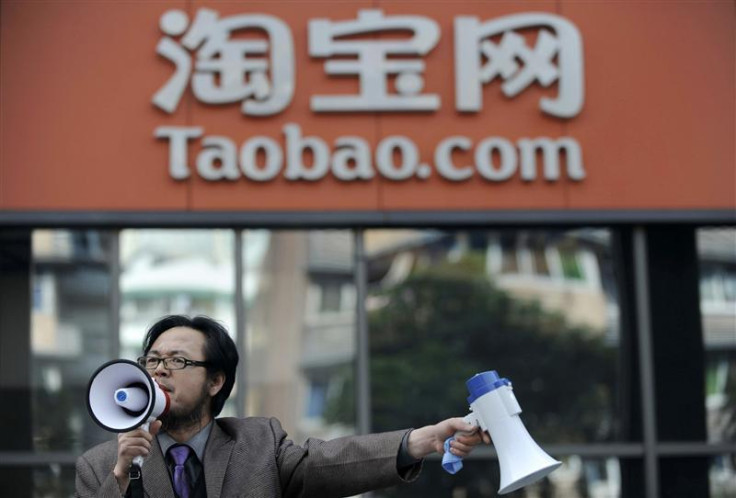 Taobao, China's largest online marketplace that operates in a similar fashion to eBay and Amazon, has been hit with an attempted cyber-attack as hackers successfully compromised more than 20 million user accounts linked with the service.
The hackers, who have already managed to amass a vast database of 99 million usernames and passwords from a number of Chinese websites unrelated to Taobao, eventually discovered that a significant amount of the data matched active user accounts on the popular ecommerce website.
Taobao is a consumer-to-consumer website managed by Alibaba Group Holding, which manages a slew of international trading portals. The hack, which occurred in mid-October last year, was scuppered by Chinese authorities a month later after website admins were alerted to a swarm of compromised accounts being inputted into Taobao. According to Reuters, the number of impacted Taobao accounts, totalling around 20 million, represents roughly one out of every 20 annual active buyers on Alibaba's China retail marketplaces.
A spokesperson for Alibaba declined to comment to Reuters when asked about what security measures the website had in place at the time of the hack, but did say that the cyber-attack was 'not aided' by any gaps in Alibaba's computer platform. "Alibaba's system was never breached," they claimed.
Meanwhile, according to a Marbridge Consulting, a Beijing-based technology and market intelligence group, the hackers' goal was to acquire the Taobao accounts in order to perform 'order brushing' – which is the process of faking orders with the aim of raising the rankings of a seller.
Criminal investigation
However, Alibaba's problems do not end there. During a recent press conference, law enforcement revealed a criminal case involving the firm that is being conducted after an email 'phishing' attack compromised a seller's account and was used to defraud overseas buyers of more than $1m (£685.5m). As of August 2015, Alibaba had reportedly received more than 1,700 complaints from foreign purchasers. Furthermore, the firm has been hit with controversy after being accused of aiding the sale of counterfeit goods by a number of major fashion brands.
Recently, fashion brand Louis Vuitton filed a lawsuit against three Chinese online retailers whom the company accused of selling counterfeit products on Taobao. Further to this, a lawsuit against the firm was filed in Manhattan federal court by Paris-based Kering, which represents firms such as Gucci and Yves Saint Laurent, all of which are also suing for the sale of counterfeit goods.
Amid the accusations of hosting fraudulent products, Jack Ma, chairman of Alibaba Group Holdings, responded: "We don't want to be misunderstood by the world that Taobao is a platform for selling fake products. And we want this company, I have always said, not to represent China's internet. It represents the spirit of the internet of the whole world."
© Copyright IBTimes 2023. All rights reserved.