A French court has ordered IMF boss Christine Lagarde to face trial over the part she played in the Tapie Affair, regarding a €400m (£291m, $433m) transfer to French business tycoon and entrepreneur Bernard Tapie.
In September, France's main prosecutor recommended magistrates at the Cour de Justice de la Republique, which deals with crime allegations against government officials, drop the investigation. The magistrates were probing Lagarde's alleged negligence in regards to the affair when she was finance minister of the country.
In 2008, when Lagarde served under Nicolas Sarkozy's government, she approved a three member arbitration panel that awarded the payment from the taxpayers' pockets. Lagarde and Sarkozy have both been under fire since then for approving the panel.
The payment followed Tapie's accusation that French bank Credit Lyonnais defrauded him when it handled the businessman's sale of his majority stake in German sports retailer Adidas in 1993. Tapie alleged the bank of deliberately undervaluing the company after it sold the stake for a higher sum.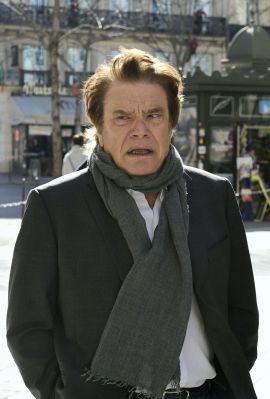 Because the now bust Credit Lyonnais was partly state owned, at least some of the money came from French taxpayers. Tapie sold his Adidas shares to become a cabinet minister. He backed and supported Sarkozy in his bid for presidency in 2007.
"It's incomprehensible," Yves Repiquet, the IMF head's lawyer told French TV channel iTele. "I will recommend Mrs Lagarde appeal this decision."
The case has been brought up numerous times throughout the years, but some have accused current president Francois Hollande of playing politics. While others say that Lagarde and Sarkozy approved the payment because the influential Tapie backed their government.
Tapie used to be popular among the French, as an entrepreneur and 'rags to riches' success story. Apart from Adidas, he has owned cycling team and Tour de France winner La Vie Claire and French football club Olympique Marseille.