IMF tells China it need more than a relaxed baby policy to tackle ageing society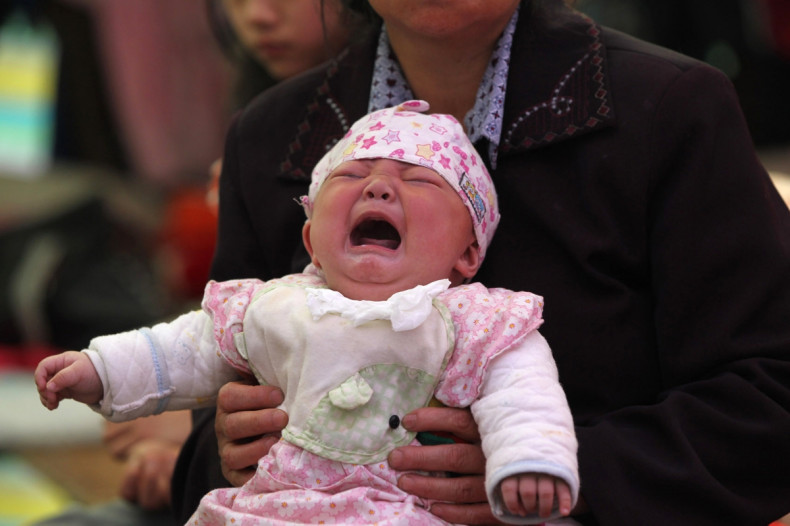 China will have to do more than relax its one-child per couple policy to curb the problems that comes with an ageing population. The International Monetary Fund said that other policies like encouraging women to work and senior people to remain in jobs longer are critical.
China recently revoked its one-child per couple policy. It made the decision to end the three-decade-old policy and has now instead replaced it with a two-child per couple policy. The policy was first introduced in 1979 to slow the birth rate.
However, there have been growing concerns over the need to boost population growth as the country's ageing population could slow down economic growth and place a huge toll on pension and healthcare costs.
"The pronatalist policies seem to have only modest effects on the number of births. For example, in Germany, policies to encourage births in the 1970s had only short-lived effects and the introduction of parental allowances did not have a noticeable impact on the fertility rate, which remained at 1.35 [births per woman] over the past decade," Victor Gaspar, an IMF economist said.
The IMF did not give an exact projections on how the new policy would lift China's fertility rate, China Daily noted. However, the United Nations had previously estimated that by 2050, China will have nearly 440 million people over 60 years of age.
The IMF report focused on how different policy options would affect age-related spending by 2050 and 2100. Based on the latest UN population projection, a higher fertility rate for developed countries could reduce pension and healthcare spending from 21.4% of GDP to 20.6% by 2050. However, increasing the number of women in the workforce will reduce spending to 20.1% by 2050, it added.
Other options such as higher migration, more labour participation of seniors and a higher retirement age would offer similar lower spending, it noted. For less developed countries, these changes would exert a far greater impact by 2100 than by 2050, the report said.
Specifically for China, IMF said increasing fertility would only cut pension and healthcare spending by 0.6 percentage points by 2050. However, increasing women's participation in the workforce could bring it down by 0.7 percentage points and having more seniors in the labour market would cut this further to 1.0 percentage point.
The fund also warned that demographic changes in China have taken place at a faster rate than initially projected and as such, previous estimates had proven to be far too optimistic. The UN's median forecast of China's fertility by mid century was 1.75 but in reality, it has fallen to between 1.4 and 1.5.
"From a human rights perspective this is very good news," says Patrick Gerland, a demographer with the UN population division. "But it will hardly have a major long-term effect on population growth in China, where many women are more concerned about jobs and careers than is reconcilable with having a large family," he added.
Similarly, local economists have also urged the government to undertake more, in addition to the two-child policy to deal with an ageing population. According to the China International Capital Corp, if the the retirement age was raised by one year in every five years, in 30 years, the retirement age would be at 62 compared to the current 56. This will result in the pension fund deficit as a ratio of GDP being cut by 33 percentage points.