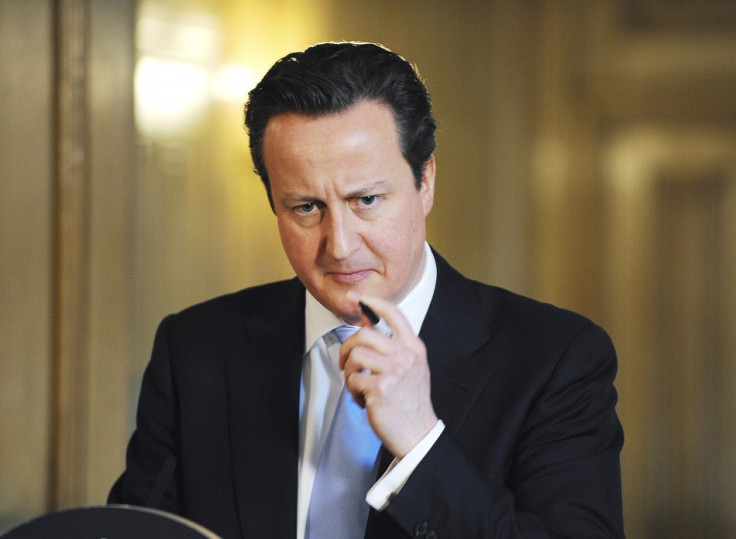 A cabinet-level taskforce has been set up to combat violent Islamic extremism in the UK following the murder of army drummer Lee Rigby in Woolwich, it has been announced.
The Tackling Extremism and Radicalisation Task Force (Terfor) will investigate new ways to prevent jihadist preachers spreading their message in mosques, schools, prisons and universities.
It will consider introducing a range of new powers designed to cut off radicalisation at the root, including holding mosque committees responsible for their choice of imams, and banning radical preachers from public platforms.
"The PM is determined to challenge the poisonous narrative of extremist clerics and confront religious leaders who promote violence," a Whitehall source told the Mail on Sunday.
Moderate Muslim groups will also be encouraged to condemn extremism, and whistleblowers to alert police about incendiary preachers.
"We have to encourage clear condemnation from groups that those vulnerable to radicalisation may listen to. Terfor will want a better assessment of the size of the problem so they know what they are dealing with and can counter it.
"We must find ways to identify and tackle radicalisation in places which can be very hard to reach, such as unregulated schools and madrasahs.
"We must ensure imams and other religious leaders are not promoting extremist messages.
"Mosque committees need to be held to account for the choice of imams they make.
"And those attending religious services need a route to express their concern about extremist messages they hear at mosques," said the source.
The taskforce will include Deputy Prime Minister Nick Clegg, Home Secretary Theresa May, Chancellor George Osborne and other cabinet ministers, as well as Metropolitan Police Commissioner Bernard Hogan Howe and Andrew Parker, Director General of MI5.
On the BBC's Andrew Marr show, May said that there are "thousands of potentially dangerous extremists in the UK" and pledged to push forward with the Communications Bill, or so-called 'snoopers charter'.
The Bill would compel internet service providers to store details on online communications for one year, and was sent back for reassessment last December after criticism from MPs and peers that it was disproportionate and would lead to violation of privacy.
"The law enforcement agencies, the intelligence agencies, need access to communications data and that is essential to them doing their job," she said.
Elsewhere, there were calls for preacher Anjem Choudary, co-founder of the al-Muhajiroun group, to be placed under a Terrorism Investigation and Prevention Measure (Tpim).
Choudary, who tweeted a series of incendiary messages in response to Wednesday's murder, is believed to have radicalised Michael Adebolajo, 28, one of the alleged Woolwich murderers.
Tpims replaced control orders, which fell foul of human rights legislation, and are imposed to restrict a suspect's movements.
READ MORE: Woolwich Terror: Keep Radical Nutters Like Anjem Choudary off TV, Urges Warsi