Tata Steel to 'axe 1,200 jobs' in Scunthorpe and Scotland, says union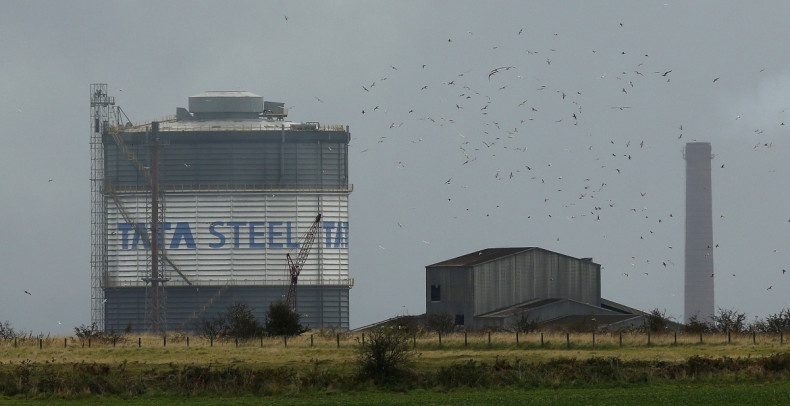 Tata Steel is reportedly set to scrap 1,200 jobs in Scunthorpe and across two sites (Dalzell and Clydebridge) in Scotland, according to the Community Union. The group has called for talks with the employer to "understand the full detail" of the alleged job losses.
Roy Rickhuss, the general secretary of Community, said: "Clearly this is extremely worrying news for all those who may be affected. We'll be seeking further discussions with Tata Steel to understand the full detail, examine alternatives that may safeguard jobs and uphold our principle of opposing compulsory redundancies.
"This is yet another blow to our steel communities and demonstrates the precarious state of the UK steel industry and emphasises the need for government action which Community and the employers have been calling for at the summit today [16 October].
"We will also be seeking a meeting with the Scottish government as a matter of urgency to discuss what support they can offer to Tata Steel's Scottish steel mills at Dalzell and Clydebridge."
But the Indian-owned company told the Press Association that the job loss reports were based on "rumour and speculation" and a spokesman told IBTimes UK: "We've been talking about the challenges we're facing in the UK for many months – surging imports, compounded by the strong pound and uncompetitive policy costs.
"We've made a number of structural changes to our UK business over the past months and years to make us more competitive. Like all companies we continue to review the performance of our business."
'No magic bullet'
The comments come after the business secretary Sajid Javid claimed that there was no "magic bullet" when it came to solving the problems of the British steel industry after 1,700 jobs were lost when SSI announced its Redcar Steelplant would close.
"This is a hugely difficult time for the steel industry across the world – one of the toughest times ever," the top Tory said. "It is a worldwide problem, and while it will not be solved overnight, we will work closely in partnership with the industry to help find some answers."
"There is no magic bullet and we can't change the price of steel, but we can forensically work through all of the challenges we know the industry is facing to see what solutions there might be.
"We will also continue to do everything we can to support workers and to continue building a strong economy across the country."