Tata Steel crisis: Port Talbot closure would 'tear a hole' in UK manufacturing supply chain
The proposed closure of Tata Steel's operations in Britain could leave a 'hole' in manufacturers' supply chains, subsequently dealing a blow to thousands of smaller firms across the country and causing logistical problems for the car manufacturing industry.
According to Reuters , Tony Mullins – executive chairman of Tata Steel customer QRL Radiators Group – said the closure "would be entirely undesirable from my point of view".
QRL is based near the Welsh town of Newport and employs around 150 members of staff. Purchasing imported steel from abroad would leave smaller firms such as QRL more exposed to rapid swings in the current exchange rate, as well leaving them open to high transportation, holding stock and capital costs.
"We have to be competitive, we have to produce quality products, and historically with Tata that has been possible for us," Mullins said.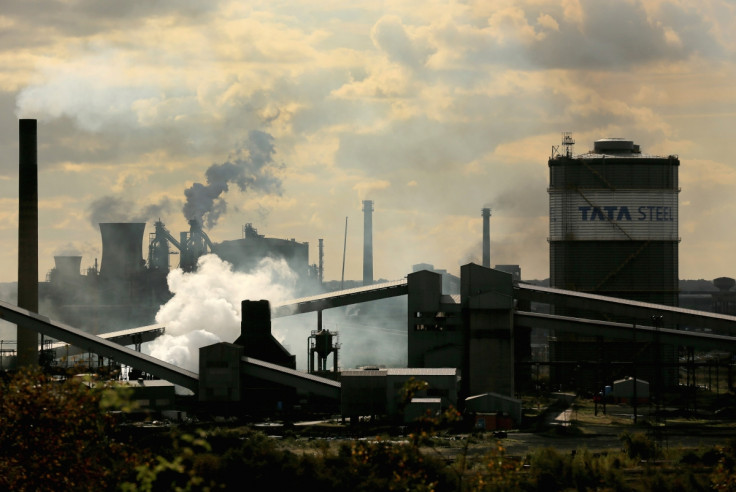 Nationalisation hopes scrapped
David Cameron has previously dismissed hopes of taking Tata Steel's UK business into public hands, after an emergency meeting at Number 10 on March 31. The prime minister declared nationalisation "is not the answer" after discussing the future of the Port Talbot plant.
India's Tata Steel has placed all of its operations up for sale including the country's largest steelworks at Port Talbot, which is losing £1m ($1.4m) a day due to depressed steel prices and high costs.
The announcement came a day after business minister Anna Soubry revealed the government was exploring all options following Indian conglomerate Tata revealing it is to sell its entire business in the UK, putting around 15,000 jobs at risk.
Britain's largest union, Unite, called on the government to buy the loss-making business from Tata.
"We are now in the grip of an industrial crisis. Decisions taken in the days to come will determine not just the futures of 19,000 workers and their families, across 14 sites, but the very success of this government's own economic programme," said Len McCluskey, general secretary of Unite.
"This is the time for the government to say categorically, without hesitation, that these assets will be taken into safe-keeping by the nation because without them our economy will not flourish. We are already seeing jobs going in the supply chain because of the uncertainty over Tata's future – our fear is this will snowball if insecurity is allowed to swirl around our steel sector."
A Europe-wide merger?
It was reported yesterday (April 2) that Tata Steel were in talks with German company ThyssenKrupp to combine their European steel operations.
If the deal were to go through, the combined company will be the second largest steelmaker in Europe, second only to ArcelorMittal. The combination is also understood to be favourable as it would help in cutting capacity and supporting steel prices, which have been hurt by cheaper Chinese imports. Credit Suisse added the combination of these companies "could lead to the creation of a 20 million tons high quality steel producer in Europe, and the eventual exit of steel for Thyssenkrupp".
© Copyright IBTimes 2023. All rights reserved.