The prospect of the UK steel industry returning to state ownership has emerged as a real possibility, amid fears that Indian-owned Tata Steel is looking to exit the UK.
When asked on the BBC's Today programme whether the government would be prepared to nationalise Tata's remaining steel plants, UK business minister Anna Soubry said: "We are, and have, and continue to look at, all options and I do mean all options. But what we first want to achieve from Tata is this period of time to allow a proper sale process."
However, when pressed, she said there was a limit to what the government could do: "We have to be very careful because we have these state aid rules, which have been established for well over 50 years."
The British steel industry was nationalised by the post-war Labour government but returned to private hands after the election of Margaret Thatcher in 1979.
Welsh assembly emergency
Welsh party leaders are calling for the nation's devolved assembly to be recalled from its Easter recess after reports claimed Tata Steel will announce a sell-off of its entire loss-making UK business. The move would mean 4,000 jobs are at risk at the UK's largest steelworks in Port Talbot, South Wales.
Welsh Labour leader and First Minister Carwyn Jones, Plaid Cymru's Leanne Wood and Welsh Conservative chief Andrew RT Davies have all called for the assembly to be reconvened to debate the crisis.
"We know only too well what the loss of an industry like this can mean to our communities, we must not let it happen again. We've seen it once before, we must do all we can to prevent that devastation happening again," Wood warned, referencing the demise of the coal industry in Wales.
The Welsh and UK governments issued a joint statement in reaction to the reports. "This is a difficult time for workers in Port Talbot and across the UK," the governments said.
"During the review process, we remain committed to working with Tata and the unions on a long term sustainable future for British steel making. Both the Welsh and UK governments are working tirelessly to look at all viable options to keep a strong British steel industry at the heart of our manufacturing base."
What you need to know
Indian owned company Tata Steel will r

eportedly

sell off its entire UK business.

Its operations are loss-making and the British steel industry faces crisis.

Thousands face losing their jobs across the country.

David Cameron has been urged to intervene in a bid to avoid mass redundancies.
The development comes after union officials travelled to Mumbai, India, in the hope of persuading Tata Steel chiefs to keep their UK operations running. Roy Rickhuss, the general secretary of the steelworkers' union Community, has called for an urgent meeting with the British Prime Minister David Cameron.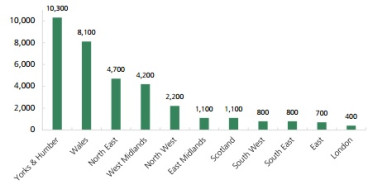 "The UK is now on the verge of a national crisis. Tata Steel withdrawing completely from the UK risks destroying our entire steel industry. That would be a disaster both for those communities reliant on steel jobs and our entire industrial base," Rickhuss declared.
"For any advanced, manufacturing economy, steelmaking capacity is not optional. Losing the ability to make steel would fundamentally change our economy forever. Community stands ready to play our part in averting that national crisis – the prime minister must now stand up and play his role too."
Jeremy Corbyn revealed he was "deeply concerned" by the news and urged the government to intervene. "Ministers must act now to protect the steel industry and the core of manufacturing in Britain," the Labour leader said.
"It is vital that the government intervenes to maintain steel production in Port Talbot, both for the workforce and the wider economy, if necessary by taking a public stake in the industry."