Thinking Out Loud singer Ed Sheeran has approved of his best friend Taylor Swift's new relationship with Calvin Harris, describing the Blame DJ as a "good guy".
Swift, 25, and Harris, 31, have been spotted on a number of dates since rumours claimed they were secretly dating in March. Sheeran, who is close friends with the Shake It Off singer, appears to have confirmed their reported relationship in an interview.
When asked what he thought of the rumoured romance, the British singer told ZM Online: "[Harris] is cool. He's a really nice guy, yeah. Really really nice guy."
Trying not to give away too much, the Sing hitmaker added: "Yeah, I'd give the seal of approval with... Certain people are just nice people in the industry. So, yeah, I met him probably like a year ago – maybe a year and a half..."
Harris has attracted a whole new audience of admirers after revamping his image which has led to scoring an underwear campaign with fashion brand Giorgio Armani.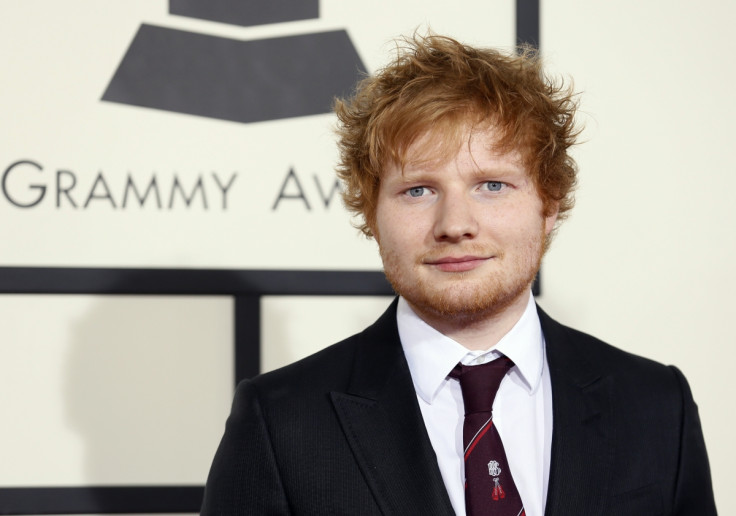 Hosts Fletch, Vaughan and Megan asked Sheeran the question everyone has been wondering: "How did he get so hot?" to which the Brit-winner replied: "I think people blossom," jokingly adding of himself: "I'm still waiting!"
The rumoured couple have spent an increasing amount of time with each in recent weeks, including date nights at Haim's concert where eyewitnesses claim they were holding hands, and shopping in Swift's hometown of Nashville.
A source recently told Hollywood Life: "Selena [Gomez] says Taylor is really smitten with Calvin and that he's a complete gentleman – and sweet, funny and sensitive."
The feeling is reportedly mutual as another insider told the website: "Taylor is exactly what Calvin needs in a girlfriend. She's a wholesome, big-hearted southern belle who will do anything for her man, and that's really what he likes in a woman."