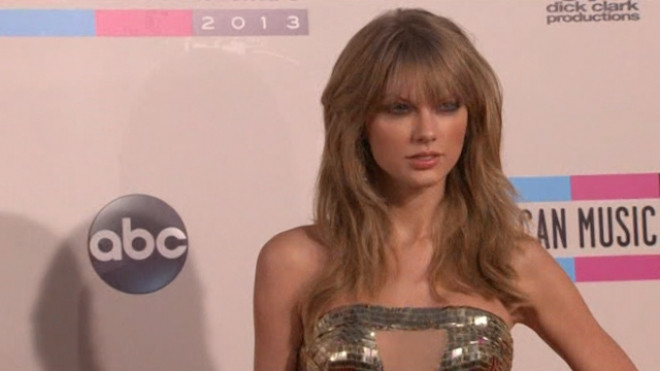 Taylor Swift has scored another career victory after topping Billboard's 2014 Money Makers list.
The 23-year-old country songbird beat rivals including Justin Timberlake and Beyoncé after raking in an impressive $40million (£24m) in just 12 months.
She also dethroned Madonna , who took home the music Rich List crown back in 2013.
Swift had her blockbuster Red Tour, which grossed a staggering $30m, to thank for most of her mammoth earnings. Apart from the lucrative 85-date tour, the seven-time Grammy winner also made money from her sponsorship deals with Keds, Elizabeth Arden and Diet Coke.
Although the singer songwriter's earnings surpassed any other recording artist, fellow country music star Kenny Chesney came a close second with nearly £33m.
Chesney made most of his cash from his No Shoes Nation Tour and also marked another triumph by scoring his seventh number one album with Life On A Rock.
Justin Timberlake, who made his musical comeback in 2013 after an eight-year hiatus, came in at third with the help of his highly-anticipated album The 20/20 Experience. The Mirrors singer took home $31m following the success of the LP and his two tours, with one featuring Jay Z.
In fourth place was Bon Jovi, who saw their earnings rocket to almost $30million because of their Because We Can tour.
The Rolling Stones rounded off the top five with just over $26m income. They celebrated an impressive payday thanks to their 50 Years and Counting reunion tour.
Billboard 2014 Money Makers list
1. Taylor Swift - $39,699,575.60
2. Kenny Chesney - $32,956,240.70
3. Justin Timberlake - $31,463,297.03
4. Bon Jovi - $29,436,801.04
5. The Rolling Stones - $26,225,121.71
6. Beyoncé - $24,429,176.86
7. Maroon 5 - $22,284,754.07
8. Luke Bryan - $22,142,235.98
9. P!nk - $20,072,072.32
10. Fleetwood Mac - $19,123,101.98