Taylor Swift and Stella McCartney have collaborated to launch a capsule collection of ready-to-wear merchandise and accessories. The collection will be unveiled Thursday, August 22, on Swift's YouTube Live. Interestingly, the collection is inspired by the singer's seventh studio album titled, "Lover".
The two powerful ladies, Taylor Swift, a songstress and Stella McCartney, a fashion designer have come together for a fashion collaboration. The Stella x Taylor Swift collection is inspired by the Nashville-born singer's "Lover" album, Vogue reports.
The lookbook of the collection was unveiled by the duo on Tuesday. The collection or the album merchandise line includes organic cotton sweatshirts and T-shirts, a sustainable viscose bomber jacket, a bag crafted from Eco Alter-Nappa leather and a reusable water bottle. Most of these items feature the singer's lyrics.
The Stella x Taylor Swift collection is inspired by graffiti, old-school Taylor Swift lyrics, vintage band T-shits and the popstar's pet cat, Benjamin Button.
The two limited-edition pieces including the bomber jacket and the bag, priced at £1,335 and £525, respectively, will be available to order on Stellamccartney.com.
These items will be available for Swift and McCartney fans from the evening of August 22. Alternatively, you can purchase them in the designer's standalone London and New York stores on August 23.
However, the core merchandise will drop in the "Lover Experience" Taylor Swift pop-up shop sponsored by Capital One in New York from August 23-25. Even the limited-edition pieces and the reusable water bottle (a Stella McCartney hot product) will be the shelves to purchase.
The entire range seems to be in pastel shades and strictly follows the sustainability standards of McCartney in terms of production. Her designs are devoid of real leather, instead, she uses faux leather.
The Swift and McCartney partnership came about after the duo met in the former's London concert. The singer went on walks with McCartney in London. "So when it came time to write this album, I name checked her in one of my songs, and when I played her the album, I said, 'Should we do something?'" Swift said.
The designer was overjoyed with the collaboration. "I couldn't believe that my name is in a Taylor Swift song (what?!?) and after Taylor played me the entire album it gave me such incredible inspiration for the collaboration and it really revolved around the music," McCartney said.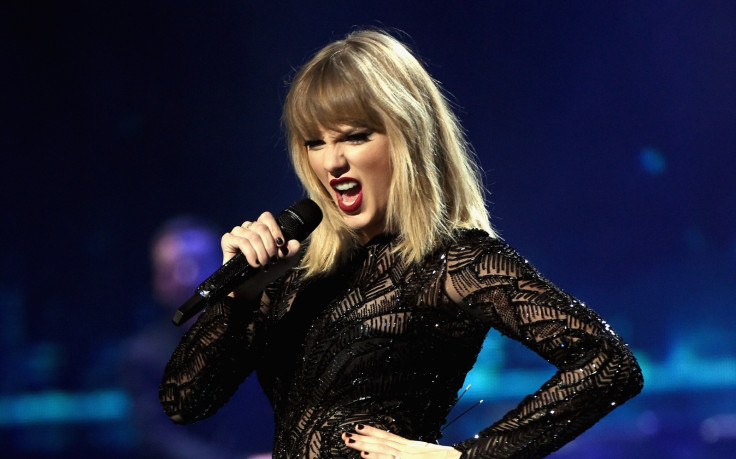 "It's been so fun to dream up cute stuff with @StellaMcCartney to create a line inspired by my new album. Can't wait to show you what we've been working on @YouTube Live on 8/22 at 5 pm ET!" the singer tweeted.
The Stella x Taylor Swift collection will be launched during Swift's YouTube Live on Thursday, August 22 at 5pm ET. Check the announcement here.