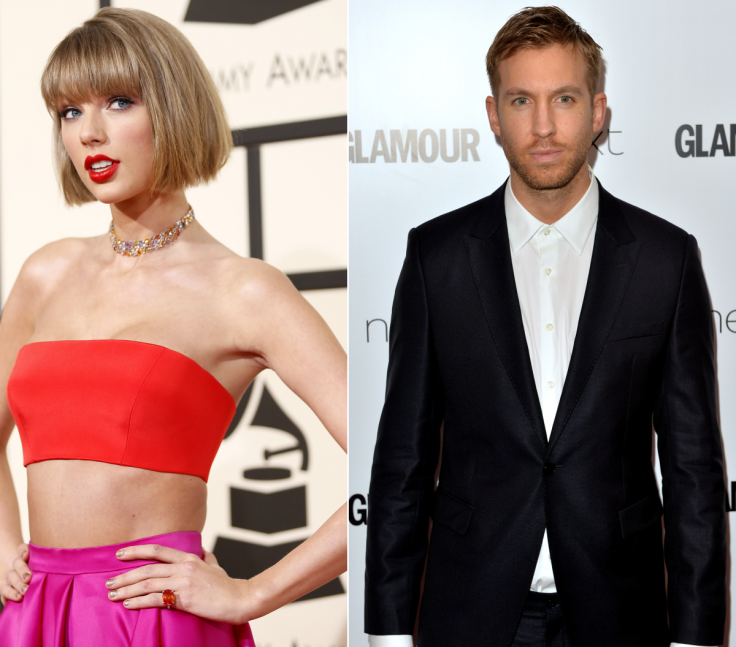 Taylor Swift was petrified when she came to know that her boyfriend Calvin Harris had met with a car accident in Los Angeles, California on 20 May. The 32-year-old DJ suffered lacerations to his face and a cut to the bridge of his nose, but reportedly left the hospital after he was told that there were no private rooms available for him.
"Taylor was very scared when she got a call from Calvin saying he had been in a terrible accident," a source told HollywoodLife. "Her first reaction was to ask if he needed her to be with him, but Calvin told her everything was ok and he was just a little shaken up."
"He broke the news to her quite gently because he didn't want Taylor fretting too much," the source said. "But she's a natural worrier and often fears the worst. However, everything was ok in the end and she can be relieved that he came out of the accident relatively unharmed, but for a few cuts."
The accident led Harris to cancel his upcoming shows, including the DJ's headlining slot at Alabama's Hangout Music Fest.
"Adam's transport was involved in a collision this evening on the way to the airport. As a result he will be unable to perform at Omnia tonight. He has been examined by doctors and told to rest for a few days - Calvin HQ," a message on the DJ's Facebook page read.
The accident occurred when a VW Beetle convertible crossed over the centre line and crashed straight into the SUV Harris was travelling in. A female passenger, who was travelling in the VW Beetle car, is said to have suffered a broken pelvis.