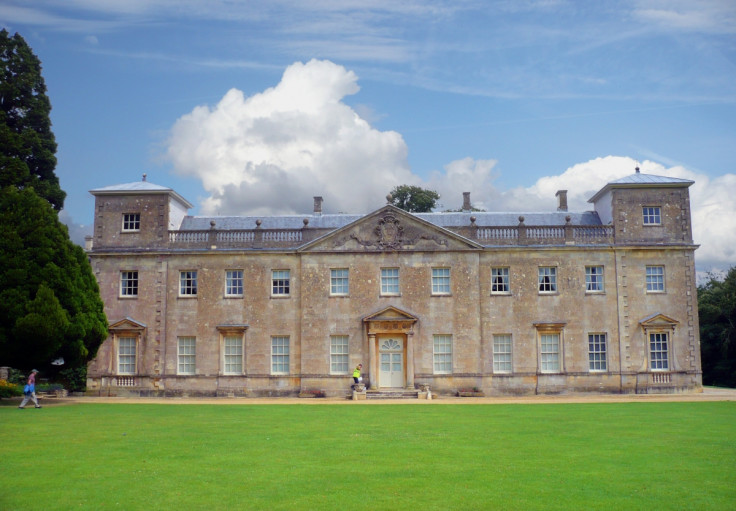 Wiltshire police are appealing for witnesses after a man left a trail of destruction through a stately home when his order at a tea room took too long to arrive. A 48-year-old man from Monmouthshire has been arrested and released on bail while the police investigate.
The near farcical stream of events started with the man becoming verbally abusive to a female member of staff at the Coach House Tea Rooms at the 18th century Palladian style Lydiard House after he felt that his order was taking too long to arrive. He then physically assaulted her by pushing her shoulders, police have said that she is uninjured.
A member of the public then tried to intervene and chastise the man on his behaviour but they were also assaulted, again police said they did not sustain any injuries.
The man then fled, with a member of the public and the park wardens hot on his heels. When he arrived at his vehicle parked in the overflow car park, he got in and reversed the car into another member of the public before then reversing it into another car.
He then accelerated through a rope fence that was acting as the car park's boundary, dragging the rope and metal stakes along with him. As he made his getaway, the rope collided with a mother and her 8-year-old daughter, knocking them both to the ground. The young girl sustained minor leg injuries and at least one further car in the car park was damaged.
PC Sarah Cooper, of Swindon Response Team, said: "It is a miracle nobody was seriously injured during these incidents.
"The park was busy at the time - it was a busy Saturday afternoon with an estimated several thousand people visiting the park. It is highly likely that there were a number of witnesses to the incident.
"We have spoken to witnesses as part of our ongoing enquiries but I would like to appeal to anyone who was in the area at the time and may have witnessed the assaults in the café, or the criminal damage in the car park, to come forward and contact police immediately if you have not already done so."