Teen Choice Awards 2013: Where to Watch Live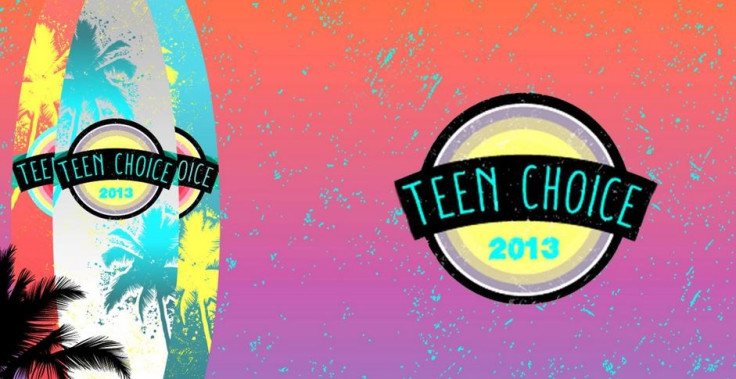 The 14th annual Teen Choice Awards will take place on Sunday, at the Gibson Amphitheatre in Universal City, California.
The ceremony, which will be hosted by Pretty Little Liars star Lucy Hale and Darren Criss of Glee, will air live on FOX at 8 pm ET (1 am BST, 12 August). A special red carpet live show can be viewed live on the event's website at 6.15 pm EST (11.15 pm BST).
UPDATE: Teen Choice Awards 2013: Selena Gomez, Miley Cyrus, Nina Dobrev and More on Red Carpet [PHOTOS]
UPDATE: Teen Choice Awards 2013 Winners List: One Direction Steals Show with Four Awards [PHOTOS]
UPDATE: Teen Choice Awards 2013: Kristen Stewart, Robert Pattinson and Twilight Win Big at Event
"I owe Darren a lot of things because he's the reason I have the hosting gig because he suggested me," Hale said on On Air with Ryan Seacrest, when asked about hosting the show.
"They wanted me to have a female counterpart and I thought of Lucy, and I jumped at the chance to have her co-host with me," Criss added.
For live updates on the award ceremony, keep an eye on the Facebook page. Twitter updates can be followed on @TeenChoiceGirl. Viewers can also share their best moments with #TeenChoice and #TCA2013.
Fans between ages 13 and 19, who want to help their favourite shows and actors to win, can vote once each day per category for their favourite nominees on their website. Voting will end at 11.59 pm PST (7.59 pm BST) on Saturday, 10 August.
The Heat and Man of Steel lead with five nominations each, while ABC Family drama The Fosters received four nominations.
British boy band One Direction will open the event with the debut of their new single Best Song Ever. Other performers will include Paramore, Florida Georgia Line and Demi Lovato.
Teen Choice Awards 2013: Will Robert Pattinson and Kristen Stewart Reunite at Event?
© Copyright IBTimes 2023. All rights reserved.