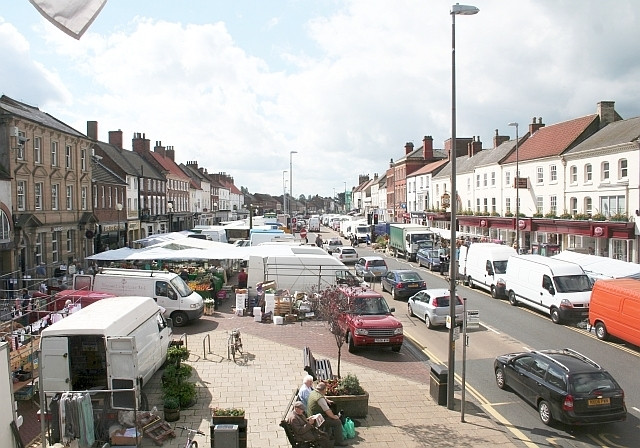 Two 14-year-old boys have been charged with conspiracy to murder after being arrested by anti-terror police at the weekend.
The two boys, who were arrested on Saturday (28 October), are from Northallerton, North Yorkshire. One of them has also been charged with aggravated burglary, police said.
Witnesses reported seeing increased police activity in the market town over the weekend, with three houses and a disused garage being searched.
It is believed that Northallerton school has become the focus of the investigation, with officers working to "reassure" the community.
It was reported by the Daily Mail that the boys may have been planning an attack on a school in the area.
The boys were taken to a police station in West Yorkshire after their arrests and police were granted an extension to question them under the Terrorism Act.
The North East Counter Terrorism unit confirmed the charges in a statement, with DCC Lisa Winward of North Yorkshire Police, saying: "We wholeheartedly understand the concerns shared by the communities in Northallerton and the wider area of North Yorkshire.
"However we would like to reassure the public that local officers are committed to ensuring the public remain safe, and are working hard to reassure those communities who have been affected."
In response to the arrests North Yorkshire County Council said the school had been "supporting the police in their investigation"
Stuart Carlton, Director of Children and Young People's Services at North Yorkshire County Council, said: "We fully recognise that there are concerns as a result of this investigation.
"We are working with the police to provide reassurance to the local community, and in particular to the young people, parents and staff connected with this case and we will continue to provide support with our partners."
The boys, who have not been named for legal reasons, are due to appear in custody at Leeds Magistrates' Court on Thursday (2 November).